John B. Goodbenough, M. Stanley Whittingham and Akira Yoshino were awarded "for the development of lithium-ion batteries".
The Royal Swedish Academy of Sciences has awarded the Nobel Prize in Chemistry to the three scientists who reach the most important results in the development of lithium-ion batteries. Lithium-ion batteries are now used on a large scale, from smartphones and laptops to electric vehicles. The ability to store large amounts of electricity makes it possible for a society to become less dependent on fossil fuels.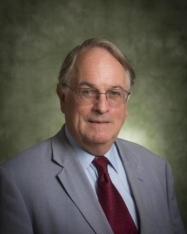 Stanley Whittingham
Professor Whittingham, 78 years old, was born in Britain and, after working for Oxford University, he moved to the USA to teach at New York University. His work has been awarded for studies conducted during the oil crisis in the 1970s. Whittingham was looking for alternatives to fossil fuels and began studying superconductors. His efforts led him to create an innovative cathode of titanium disulphide for lithium batteries. The anode developed was partly made of lithium metal. The result was a battery with great potential but with a high explosive risk due to the violent reactivity of lithium metal.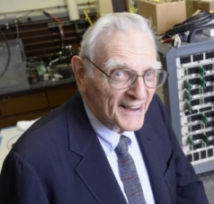 John B. Goodenough
Professor Goodenough, 97 years old, is a German scientist and he worked extensively at the universities of Chicago and Austin. His contribution to battery research comes from the belief that the cathode would have had greater potential if composed by metal oxides instead of sulfides. After a systematic research, in the 1980s Whittingham showed that cobalt oxide with intercalated lithium ions (inserted into the cobalt oxide structure) provided batteries with twice the voltage of previous ones.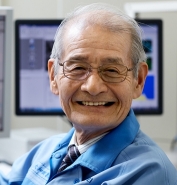 Akira Yoshino
Professor Yoshino, 71 years old, is a Japanese professor who worked extensively at the Universities of Osaka and Nagoya. Yoshino's work started from the discoveries of the two older researchers and led to the first commercial lithium-ion battery. The main innovation of his battery was the use of petroleum coke which replaced cobalt oxide.
The battery in 2019
The final result is a lightweight, durable battery that can be charged hundreds of times before suffering a performance drop. The primary advantage of lithium-ion batteries is that they are not based on chemical reactions but on the transport of lithium-ion between the cathode and the anode. The 2019 Nobel Prize in Chemistry awarded an invention that revolutionized our day-ife and opened the door to endless possible inventions and innovations.