As climate change progresses, constant monitoring of the territory is essential. This is double in territories geographically exposed to changing weather conditions such as Thailand. Therefore, the Thammasat School showed that it is possible to accurately forecast the weather up to 12 months with machine learning.
Published in September 2018, the research of the Thammasat School has collected some very interesting results. In fact, the machine learning model presented in the paper has its scientific basis in the monitoring of rainfall between 1991 and 2010. However, the scientists obtained scientific evidence by monitoring the amount of rainfall fallen monthly between 2011 and 2016 at the station Pluak Deang in Thailand. So, you can predict the weather correctly with machine learning.
The machine learning forecasting model
The machine learning model considered has used as approach the neural networks of deep learning. Therefore, the optimal model has to consider the following variables: air temperature, geopotential height, southern wind, omega, long wave radiation output, relative humidity, specific humidity, sea level pressure, sea surface temperature, zonal wind, precipitation rate and precipitable water.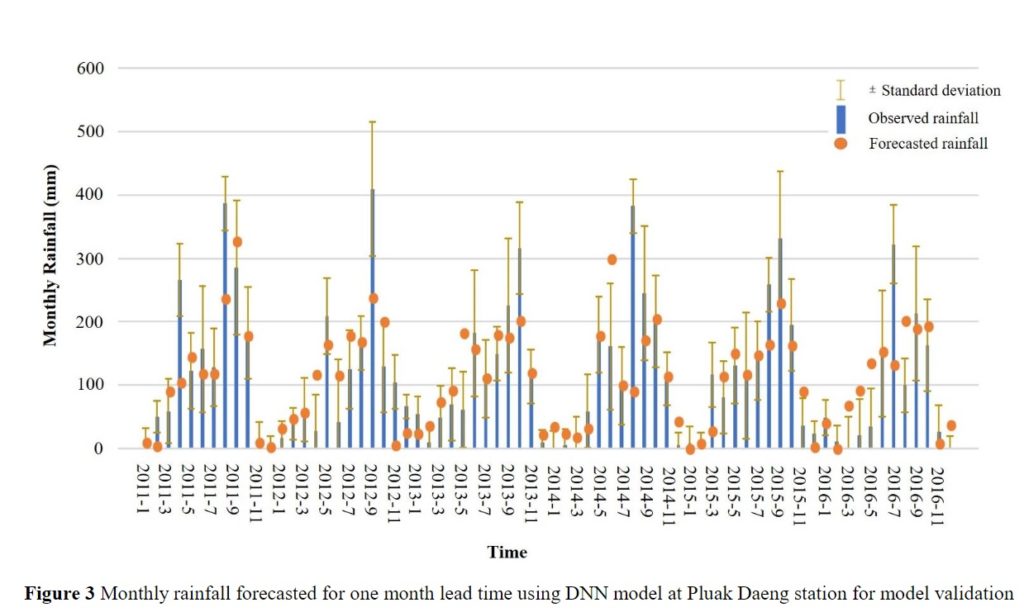 The results of the scientific evidence give great robustness to the model. In fact, the results confirmed that the model can make predictions from a month to 12 months. The time span that allows correct and reliable forecasts is 30 days, where about 70% of the expected values are equal to those observed.
Results and final considerations
Finally, the model is able to predict monthly rainfall quite well for wet to very rainy years.  In fact, few models for weather forecasts are reliable in Thailand. The DNN model proposed here therefore provides correct and reliable forecasts over time. However, It is good to increase the solidity of the model through further checks.
Read and share other environmental news by browsing the Patent, Inventions Magazine.