The safety device, launched on Kickstarter, aims to replace the classic chains, heavy and not as safe as before, providing greater resistance to cutting and burglary

Modern society has begun to take the environmental problem seriously and increasingly prefers alternatives to cars for travel, such as electric scooters and bicycles. One of the biggest problems with bicycles is the fear of leaving them out in the open unattended, not trusting current systems to prevent theft. Chains in fact, especially the cheap ones, are easy to break and you run the risk of going to work by bike and then having to walk back.
Two cyclists, brothers John and Jim Loughlin, propose an alternative to the classic chains, the TiGr Blue mini. The particular lock is formed by a curved titanium segment that, once passed around the tube of the bike, closes by inserting it in a lockable cylinder. The segment is cut-resistant and the cylinder is pick-resistant, thus ensuring high security against theft attempts. The product is an evolution of the first TiGr, designed in 2011. The current version is even stronger, more compact and equipped with a mechanism to anchor it to the bike frame when you are on the move.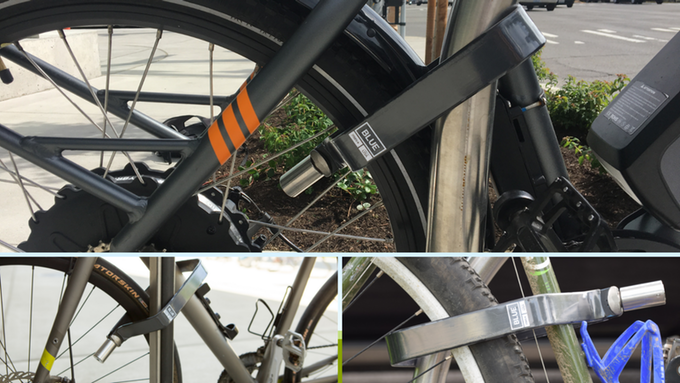 The choice of metal can be questioned as titanium is quite dense. The advantage, however, is in the higher shear strength, being lighter than the chains. In addition, the metal is coated with a layer of vinyl to prevent scratches on the bike frame. According to its creators, the cylinder lock and the titanium arch exceed all safety standards very well. TiGr Blue mini and TiGr Blue mini+ are objects of a Kickstarter campaign, the distribution should start in May 2020.