Glamos is a small cube that projects a virtual touchscreen into the air, transforming normal devices into peripherals controlled by hand movements

The virtualization of our devices is at a turning point. More and more technologies are trying to implement remote control in common devices such as smartphones, computers or televisions. Some examples are the Bird Ring, SelfieType and Tap Strap. CoreDAR challenges its competitors with Glamos.
Glamos is a small cube, with a side of about 3 cm and weighs only 18 grams. Thanks to LiDAR technology, it projects a kind of virtual touchscreen on any surface, transforming televisions or projectors into huge displays controlled by hand movement. The basic idea is very similar to the Kinect system from Microsoft, in fact it uses light to follow the movement of the hands through a laser system. The advantage of Glamos over other similar products is its portability and versatility.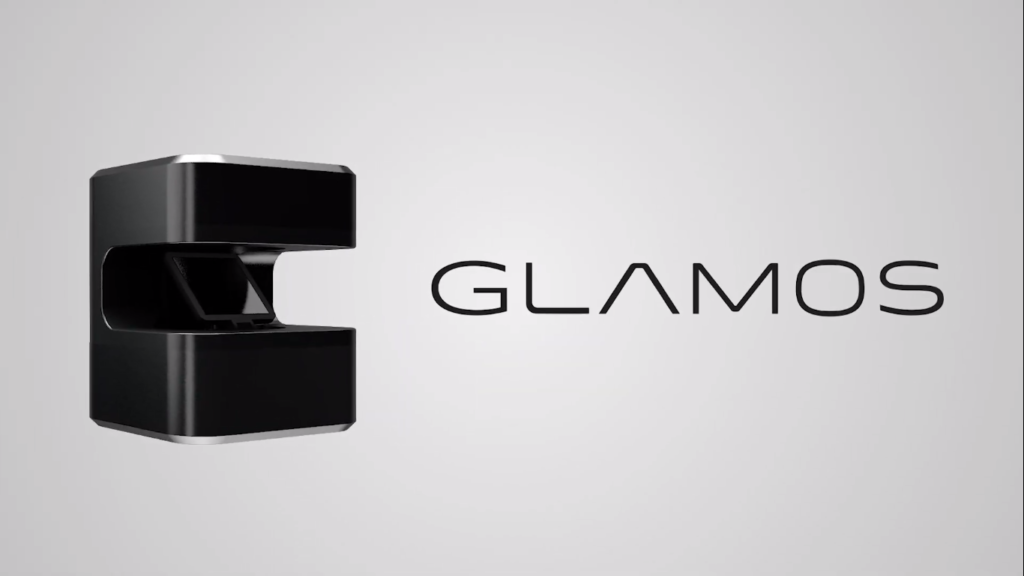 The cube is equipped with a rotating mirror which extends the motion detection field in a semicircle up to 1 meter wide. Glamos also detects the fastest movements thanks to the laser reading frequency of up to 40 times per second. The implementation of the gestural control can be applied in work environments, during presentations or at home, to comfortably browse a tablet without touching it with dirty hands. Finally, it can also be connected to a mobile phone to play on the TV or on a wall with children.
Glamos, in its basic version, connects to displays via Micro USB. The Pro version, on the other hand, also has the possibility of connecting via Bluetooth. The company ensures that, compared to similar devices, Glamos's coverage is wider and automatically scales according to the connected device. The gadget is in a fund-raising phase on Kickstarter and has abundantly reached the target for production. The first products should be shipped in July.
To get a clearer view of the potential of Glamos, take a look at their presentation video.