The small device is applied under the chin and, through small electrical impulses, relaxes the muscles making sleep much quieter and more pleasant

Technology tends to find new ways to increase the quality of everyday life. But the night? There are already several gadgets that help to monitor sleep quality and health during the dark hours. One of the biggest inconveniences is snoring, but there is a solution and it is called Snore Circle.
Snoring decreases the quality of you sleep and the sleep of those close to you. VVFLY Electronics Co. LTD introduced the Snore Circle, a smart and affordable solution for everyone. The gadget is small in size, is applied under the chin with an adhesive patch and weighs only 23 grams. The patented technology emits special pulses at frequencies between 10 and 60 Hz that relax the throat muscles. This increases the air flow to the respiratory tract and smooths breathing.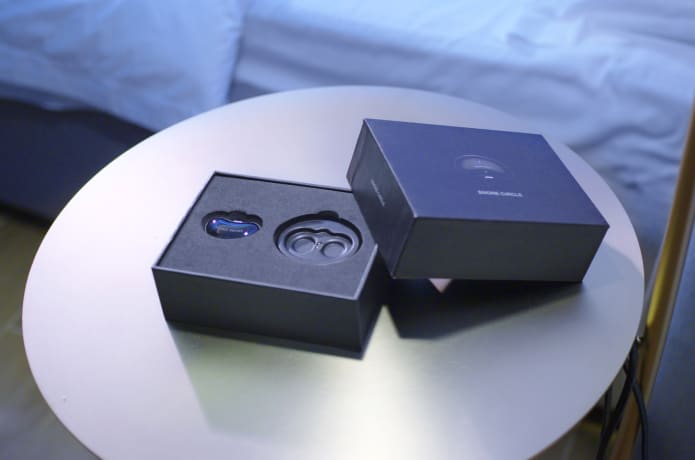 Snore Circle has 20 hours of autonomy with a single recharge and is connected to the smartphone via Wi-Fi. An app records the activity of the gadget and provides data on the quality of sleep and how often we snore. The benefits of better sleep are many, plus Snore Circle is lightweight, easy to use, does not generate irritation on the skin and can be carried anywhere.
An intelligent and compact solution for a big problem, Snore Circle is available on the market and is ready to enhance the lives of many people.