A company from Ecuador invented a way of sell roses that extends the life of the flowers by up to a year, without the need for maintenance

A diamond is forever, but not for every wallet. Today even flowers are (almost) forever, thanks to Rose Box, the real roses that last up to a year. Valentine's Day is a precious occasion for those who want to show their affection for their beloved with impressive and romantic gifts. The flowers are a classic gesture and always appreciated but destined to last a few days. The Jewerly Box solves the problem by proposing an innovative way to give roses.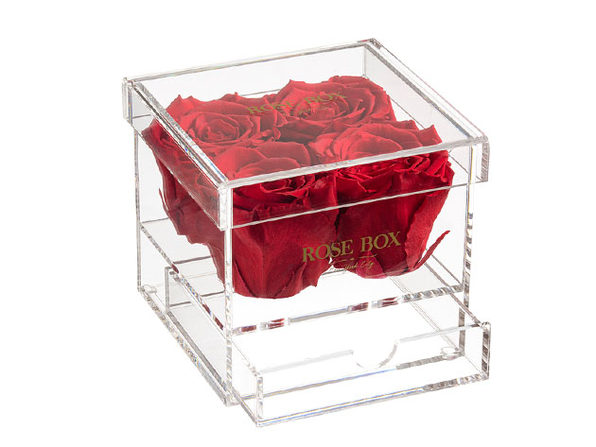 Rose Box 4-Rose Jewelry Box comes from Ecuador and promises a duration of roses up to one year, thanks to the special technique with which they are packaged. At the end of their long life, the box can be opened to remove the flowers and can be transformed into an elegant jewelry box. The box is available online for more than $100, but still cheaper than a diamond.
For other ideas of gadget to give away, visit the gadgets section of The Patent, the magazine of inventions.