The Philadelphia-based company has developed a sensor that changes colour when it registers an impact, alerting athletes to possible head trauma, even if asymptomatically

Sports such as American football or hockey generate a lot of physical stress in athletes. Among the most serious consequences are head injuries due to continuous very violent physical contact. The Tozuda company proposes a sensor that, applied to the helmet, warns when the impact is strong enough to cause a concussion. The innovation could save a very large number of people. In fact, it is estimated that every year, in the United States alone, 4 million people suffer from concussions during recreational or sports activities.
About half of the traumas are not diagnosed, so athletes often continue to practice sports without giving the brain time to heal and risking a syndrome following a further impact. Instead, the sensor, developed in collaboration with Protolabs in Minnesota, reacts to the acceleration due to the impact and is blatantly colored. The sensor is activated after impacts that exceed 75 G, a force that corresponds to the possibility of having a trauma of 50%.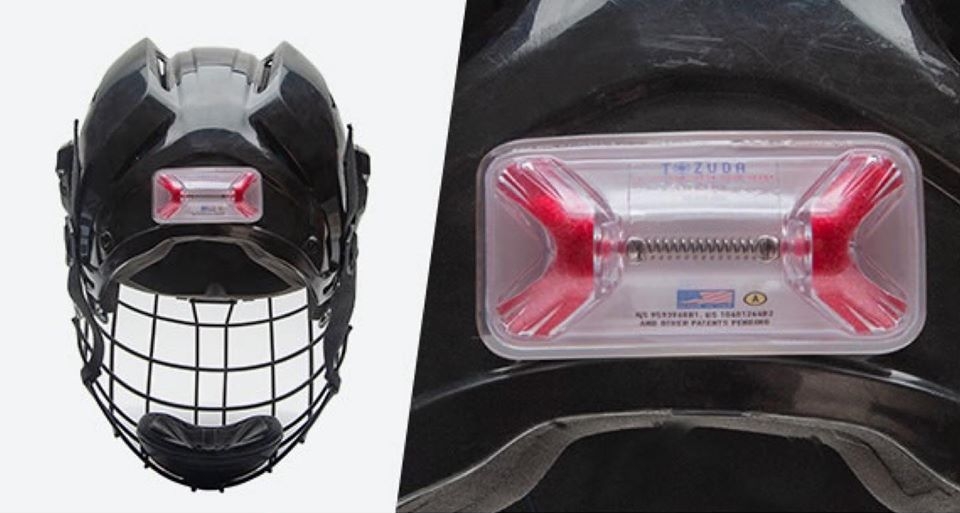 The company points out that their product only warns when the alteta should be checked before playing again and does not guarantee that it has suffered the trauma. The sensor does not work with electricity and is cheap. A spring inside it presses on ball bearings that close small tanks containing the colored liquid. On impact, the spring and bearings come off, causing the dye to escape and flow into the transparent sensor housing.
This ingenious little gadget is easy to use and could save the lives of many young athletes, making it safer to practice sports even for children.