A new social robot designed for children wants to help promote social, emotional and cognitive development.
The first generation of "social" robots for the domestic environment was not particularly successful.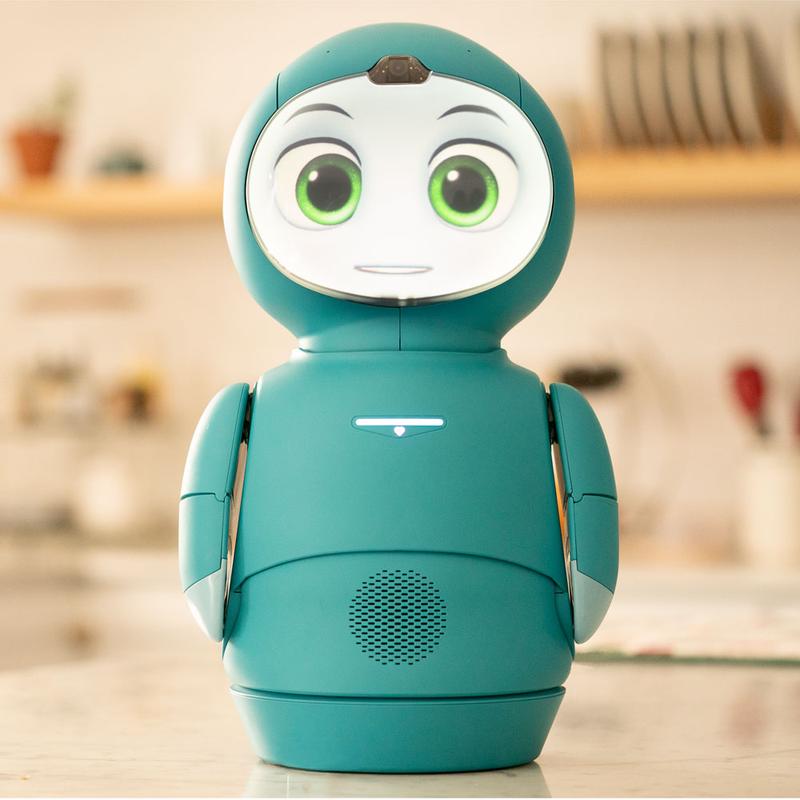 A series of evaluations linked to sociological aspects have caused many projects to fail, making development in this area much more challenging.
It's not necessarily bad news: any company that wants to commit to the arduous task of making a robot a "part of the family" or a "best friend" must have both the technical ability and the emotional knowledge to break down the barrier of concerns related to the intrusive entry of intelligent technologies into our lives.
Moxie, a pet robot for children
Now, a social robotics startup called Embodied is launching a new robot called Moxie, a companion tool for children aged 6 to 9.
According to Embodied, Moxie is "designed to help promote social, emotional and cognitive development through everyday play-based learning".
In some ways, it's like all the other social robots we've seen in the past, but in others it's different enough to be successful, right now that, due to social distancing, children and parents need extra help.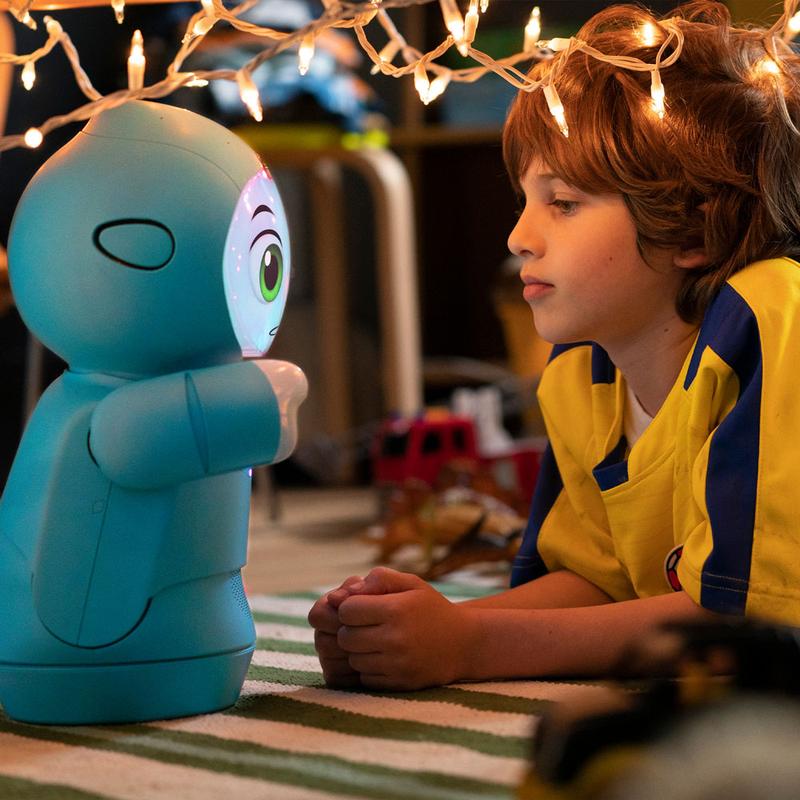 According to Paolo Pirjanian, the founder of Embodied, while the most obvious application for a home care robot might seem like care for the elderly, helping children with socio-emotional development offers a more immediate impact.
"Children are very quick to adopt new technologies," says Pirjanian, "and the inconvenience for parents of children with cognitive problems is very high. We started talking to some families and it was very clear that they needed help."
Moxie is designed to help all children improve their socio-emotional and communication skills through relatively short daily interactions and, as with other social robots, it is important to keep in mind that performance varies depending on the environment, noise, lighting and so on.
Unlike other social robots intended for children, Moxie specializes in specific actions rather than trying to be a kind of generalized (and inevitably disappointing) robot friend.
The times of use of the social robot
The expectation is that children will interact with Moxie about once a day for 15-20 minutes when they start using it.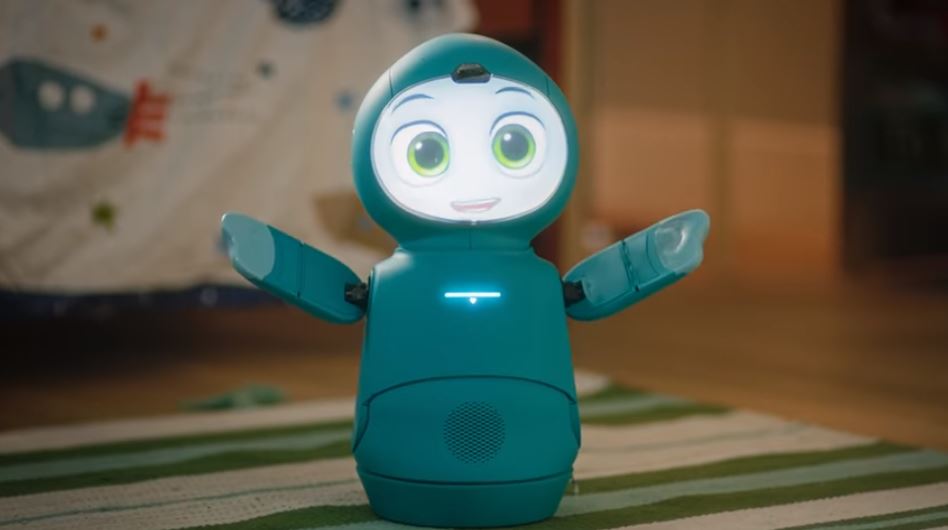 For the next six months, Embodied expects interactions to take place three to five times a week, which according to the company is what is needed to have a measurable impact on the child.
It is worth noting that the robot enforces usage limits, getting tired and going to sleep if the child tries to interact for too long at one time.
The key to lasting interest is to make sure there's always something new to keep the kids busy.
"Children will love the robot, but then they can quickly lose interest, and we've seen it happen over and over again," said Pirjanian. "Embodied has 20 people on staff working on content development, including experts in neuroscience, psychology and child development, and they work with an outside team of consultants representing organizations like Autism Speaks and the Rogers Foundation.
"We are focusing on some particular techniques of child development," he explained, "how to structure the conversations into social stories that allow the child to start thinking about what kindness means, what family means, and this kind of thing.
Embodied has in fact trained the robot on conversations with children, working with a hundred or so families for over a year. The tests allowed the company to identify some common themes and topics the robot can talk about, such as school, friends, bullying, doctors and so on.
Social robots and the protection of children's privacy
Embodied also takes data protection very seriously: 90% of the processing that takes place on the robot itself, and the camera images remain untransmitted. Everything that reaches the cloud is made anonymous by a password chosen by a parent, so even Embodied cannot tell where the data comes from.
So how is the data collected used?
The idea is to continuously measure how the child you work with is progressing and communicate the results to a parent through the app.
Embodied uses an established structure known as the Vineland Adaptive Behavior Scale, and in addition to keeping a parent up to date on how the child is performing, Moxie also uses these metrics internally to help them make decisions about how to stimulate the child and when, by adjusting their pace.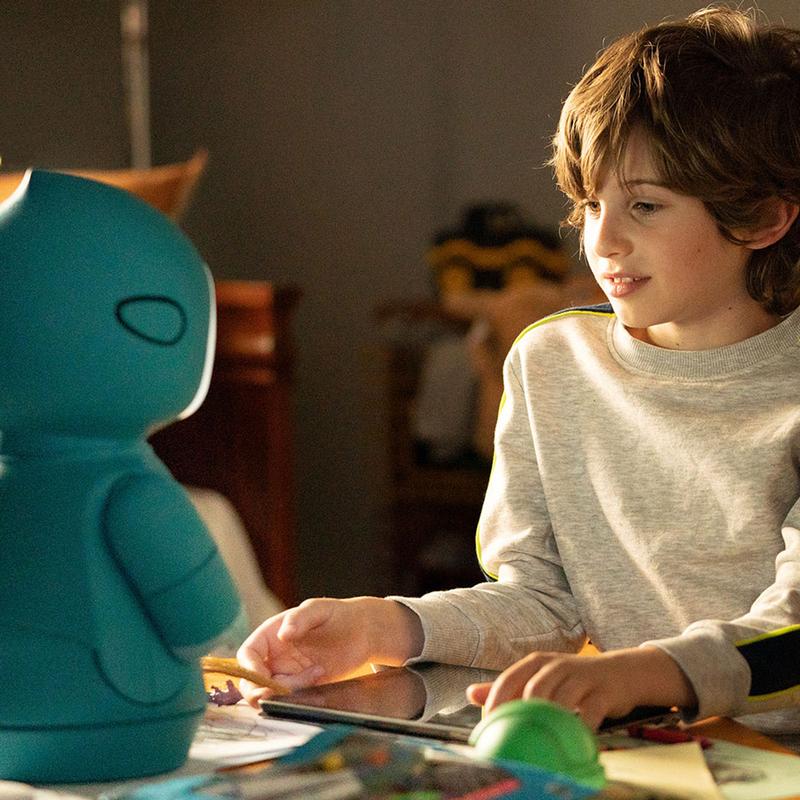 In general, Moxie is quite "resistant" to the whims of children, and can handle children who say things like "I don't want to help you" or "I don't want to talk about it" or "I don't want to share anymore" through a reward cycle that combines the best practices of both child development therapy and the video game industry.
How much is Moxie
Initially, Moxie will be available for free through a beta program, so that Embodied can get feedback from a wider group of families: the goal is to send the robots to everyone by October.
You can book a Moxie with a refundable pre-order of US$50, out of the total price of US$1,500 for the robot, which includes one year of content. At the end of this period, there will be a cost of $60 per month.
It is not an expensive toy: it is a tool, and if it is something that the child needs, or could benefit from, it is absolutely worth its cost.