The sanitizing booths are able to disinfect the clothing and skin of people who, equipped with a mask and gloves, can thus enter a closed room in a safe situation. 
An agreement between two companies from Italy, MV Engineering s.r.l.s. and Glowapp s.r.l. has been formalized in recent days for the import and distribution on the national territory of innovative products that can be a valuable aid in the fight against Coronavirus.  Waiting for the measures that will be taken by the task force chaired by Vittorio Colao concerning Phase 2 of the COVID-19 emergency, the new group launches on the market two sanitizing booths designed for all activities where a high number of visitors is expected.  "The first pieces are already on the plane and will be available within a few days", assures Massimo Vita, director of one of the companies, "we will be able to satisfy any request in quantitative terms".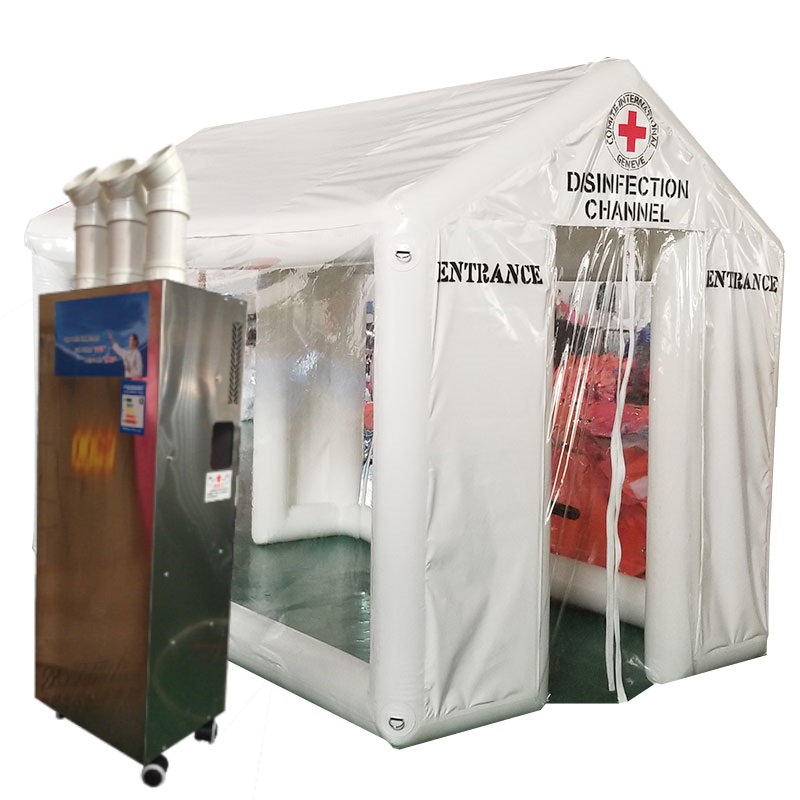 You might also be interested in —> Coronavirus: Does plasma therapy work? What is there to know
Sanitization booths: two models coming soon
Sanitization booths allow the elimination of bacteria, germs and viruses (including COVID-19) from clothing and the epidermis, eliminating the possibility that pathogens may be introduced unintentionally by patrons.  The Company has developed two different products. The first is fixed, with integrated temperature control and fully automatic operation, using potassium, proximosulfate or euchlorine compounds as sanitizing products. The second is mobile, made with an inflatable structure and a nebulizer that uses euclorine.  The fixed cabin has been designed, for example, for large areas, public offices, banks, schools, retirement homes, hospitals, while the mobile model is the ideal solution for construction sites, concerts, seasonal activities and all temporary activities that need to reduce the risk of coronavirus contamination.
Press Release
You may also be interested in —-> When will the Coronavirus emergency end? The DDI Lab study