The 9th edition of World Invention Creativity Olympic (WICO) in 2020 will be held online because of the Coronavirus emergency.
As the COVID-19 threat continues worldwide, the 9th World Invention Creativity Olympics (WICO) which will be held in Korea in 2020, has decided to postpone the existing exhibition-style invention Olympic to a safe cyber-style ONLINE or Offline (Aug 21 ~ 23, 2020). It is a scientific Olympics through communication and exchange, revealing creative and innovative new technology ideas to the world. It is also a global invention festival with more than 1,500 people from 25 countries participating. 
WICO 2020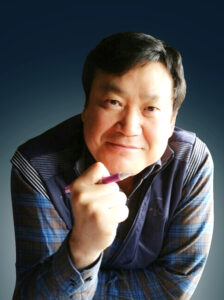 The event expresses creative ideas and expects to improve presentation skills and establish a global network. In addition, we can jointly research core technologies of the fourth industry in search of new items, and the company can become a global market for patent product transactions where buyers can consult by promoting products. "I hope – declares the Chairman Lee Ju-Hyung – that the dream of starting a business in Korea, the world's No. 1 science and technology, and that the dream and passion of patent experts to attract investment will be shared. The 2020 WICO, will be held online or offline, with Korean students participating in the exhibition, while international students will be given appropriate gold, silver and bronze medals after screening them on a non-participating online basis according to aircraft conditions. In order to accurately demonstrate the judgment, especially in cyber exhibitions, If the certificate doesn't have a bar code, it's fake". Please refer to the website for more details.