Cocoa Motors released Walkcar on the market after 5 years of development and implemented the most advanced technologies for a light, small and powerful means of transport
The need to move together with the desire to reduce environmental impact is causing a strong development of the sector. An evolution of the scooter, for example, is MantourX, the portable, self-balancing electric scooter. Cocoa Motors instead has invested the last few years in the development of a vehicle that is an evolution of the skateboard. Walkcar is a portable electric four-wheel drive platform with the size of a 13″ tablet.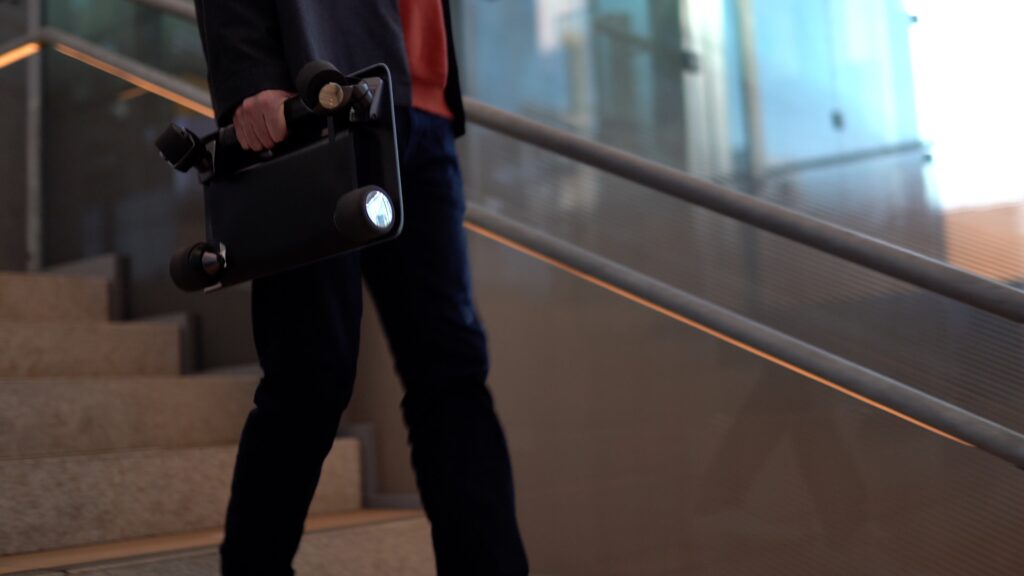 Propulsion is provided by the engines located in the front wheels, among the most powerful available on the market. Walkcar has two driving modes, normal and sport. The normal mode has a top speed of 10 km/h and 7 km of autonomy. The sport one, on the other hand, has a maximum speed of 16 km/h and 5 km of autonomy. The vehicle is made of carbon fibre and super light aluminium, which keeps the total weight under 3 kg.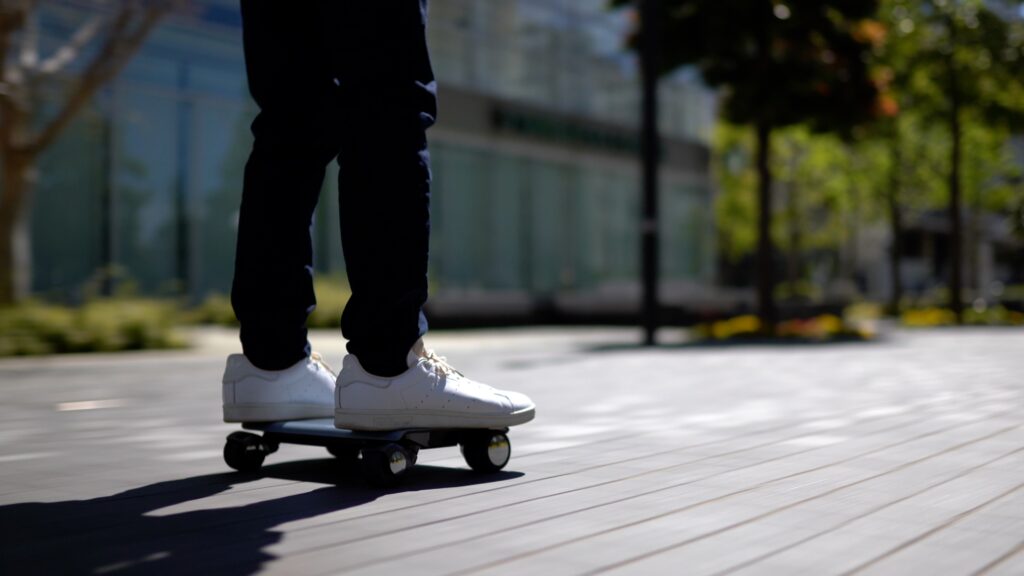 The two rear wheels ensure driveability and steering. Four sensors placed on the surface of Walkcare allow to manage the gait speed by moving your weight forward to accelerate and backward to brake. In addition, the vehicle understands when the rider gets off and stops in a few centimeters thanks to a auto-stop function. Walkcare should be easier to steer than the Solowheel, all with a significantly reduced footprint and weight.