Professors Harvey J. Alter, Michael Houghton and Charles M. Rice were awarded the prestigious award for their decisive contribution in the fight against one of the world's most widespread problems causing cirrhosis and liver cancer
The Nobel Assembly of the Karolinska Institutet in Solna, Sweden, announced the winners of the 2020 Nobel Prize in Physiology or Medicine. The award went to Professors Harvey J. Alter, Michael Houghton and Charles M. Rice for their discovery of the hepatitis C virus. The merits of the discovery are equally divided among the three academics. The institution this year decided to reward the work of three key figures for the discovery, study and recognition of a virus that caused many serious cases of abnormal hepatitis in the world.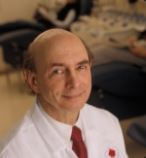 Harvey J. Alter, American, graduated from the University of Rochester Medical School and later joined the National Institutes of Health (NIH). He spent many years at Georgetown University before returning permanently to NIH to join the Clinical Center's Department of Transfusion Medicine. Professor Alter is credited with recognizing an unknown virus as the cause of chronic hepatitis.
.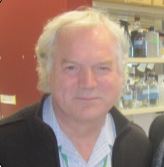 Michael Houghton, English, received his PhD from King's College London. During his career he has worked for G. D. Searle & Company, the Chiron Corporation in California and the University of Alberta. Since 2010 he is a Canada Excellence Research Chair in Virology and the Li Ka Shing Professor of Virology at the University of Alberta, where he is also Director of the Li Ka Shing Applied Virology Institute. Michael Houghton has the merit of having developed a new strategy to isolate the DNA of the virus.
.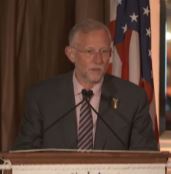 Charles M. Rice, American, receives his PhD from the California Institute of Technology. After a few years he built his research group at the Washington University School of Medicine, then became a professor in 1995. Since 2001 he is professor at Rockefeller University, from 2001 to 2018 he is the scientific and executive director of the Center for the Study of Hepatitis C at Rockefeller University. Rice was able to demonstrate with absolute certainty that the new virus was the only one directly responsible for abnormal cases of hepatitis.
The discoveries of the three new Nobel Prize winners led to the development of blood tests that eliminated the risk of hepatitis transmission through transfusions. The discoveries have also led to the development of antiviral drugs that help fight the disease. Hepatitis C still remains a high global health risk but, thanks to the three scientists, we now have the opportunity to fight the disease.
You might also be interested into -> The Nobel Prize for Chemistry 2019 awarded to the lithium batteries inventors