Neuromod Devices has developed a clinical method that uses electrical stimulation of the tongue and acoustic stimuli to relieve the annoying whistling in the ear

Tinnitus is a very common medical condition in the world. It is estimated that 15% of the world's population suffers from it at different levels of severity. Although the disease is widespread, at the moment it is not yet clear the mechanism by which it develops and its causes. The partial information makes it difficult to study and search for a therapeutic solution for tinnitus. Today, a new methodology developed by the Irish company Neuromod Devices could help to improve the lives of many people.
The technology takes advantage of the simultaneous stimulation of the trigeminal nerve and the ear. The nerve has one end positioned at the base of the tongue and researchers suspect it is related to the auditory system. The trigeminal nerve is stimulated at low power and appropriate frequencies at the same time as acoustic stimuli that fall in the frequency range similar to tinnitus. The system formed by bluetooth headphones and the electrode that attaches to the tongue form the Lenire system of Neuromod Devices.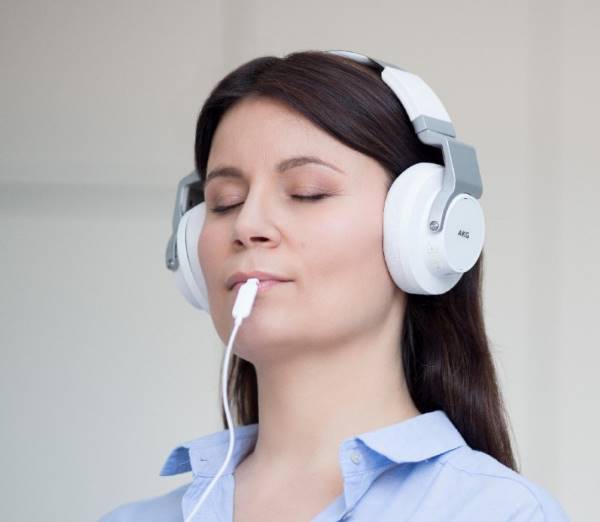 The therapy consists of sessions lasting less than an hour, during which the patient is treated with the electrode and headset. A study, published in the journal Science Translational Medicine, involved more than 300 tinnitus patients and showed very encouraging results. More than 80% of the participants reported an improvement in tinnitus symptoms. Surprisingly, after one year, 80% of patients still showed significant improvements. The Neuromod Deviced system is the first to show such substantial improvements over a long period of time.
You may also be interested in -> A wireless LED implant restores hearing in mice