The German Aerospace Center presented U-shifts, modular electric vehicles to which modules for passenger or freight transport can be "hooked".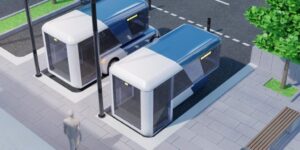 What will the future of urban logistics look like? According to the German Aerospace Center (DLR) it will be electric, self-driven and "modular" depending on requirements. Researchers at the German Institute presented the prototype of a new generation of vehicles for urban freight and passenger transport. They are called U-shift: the name recalls the letter "U" because the vehicles have exactly this shape. The special feature is that these vehicles are modular and can be disassembled and reassembled as required. In what way? Like in children's games! Taking their inspiration from radio-controlled toy cars and electric trains, DLR researchers have designed a U-shaped base platform with four-wheel drive and electric traction. One or more modules for transporting passengers or goods can be attached to this "locomotive" – just like a train wagon. An innovative lifting and hooking system makes the hooking of the various modules very simple and fast.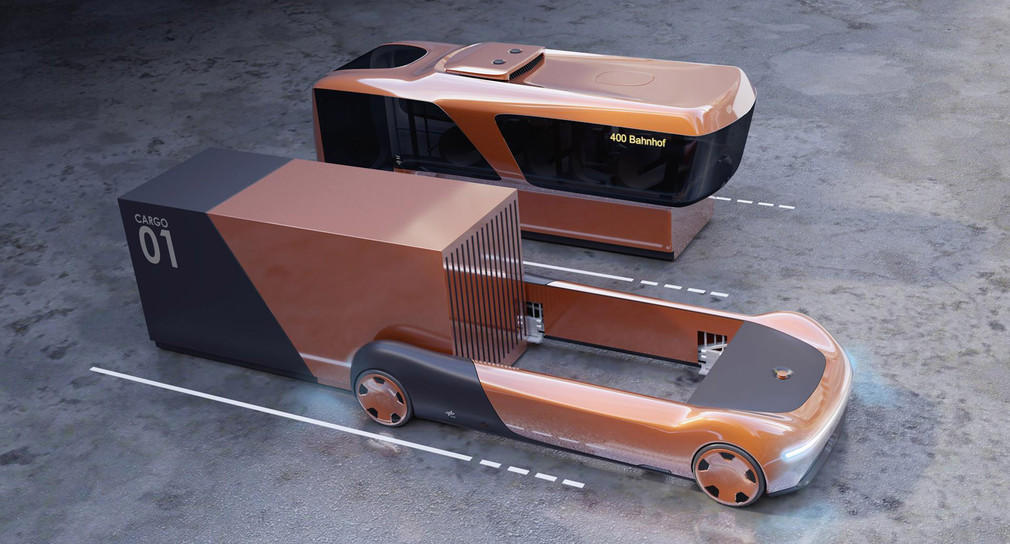 Read also → HiPhiX: the Chinese electric SUV inspired by "Transformers".
U-shift: the modular electric vehicles
The U-shift prototype is remotely controlled by specialized operators but, in the future, researchers want to implement the self-guided technology. For the moment, a seven-seater passenger module (with a large door and ramp to facilitate entry) and a pod container capable of carrying four euro pallets have been presented. These prototypes will be tested on the track in Germany and will provide feedback for further development of the project. The U-shifts should be on the road by 2024. According to the researchers' plans, the final version will be fully self-driven and driverless. In addition, it will reach a maximum speed of 60 km/h and will be able to drive 24 hours a day. An ambitious goal, but one that – assure from the DLR – can be achieved. It is no coincidence that the Ministry of Economy, Labour and Construction financed the u-Shit project with an investment of 12 million euros.
You might also be interested in → Oceanbird is the ecological cargo ship of records