It's called Zdeer Smart Steam Footbath and is a high-tech foot warmer designed by Xiaomi: thanks to the micro-pressurization it releases a pleasant and warm steam in just 10 seconds
It's raining and cold outside. You've just come home feeling numb after a day of shopping. Your feet are two pieces of ice because you ended up with your shoes in a puddle "hidden" on the sidewalk. All you need is a nice warm foot bath. Right away. But how do you do it? Xiaomi takes care of it. The Chinese electronics giant has launched a device that is just right for you. It's the Zdeer Smart Steam Footbath, a perfect warmer to prepare a hot, fast and high-tech footbath. The device is equipped with a myro-pressurizing water technology that can pamper your feet with a pleasant and warm steam. All this in just ten seconds. The user can choose the temperature they prefer (ranging from 39 to 49 degrees Celsius) and the duration of the foot bath (5, 10 or 20 minutes) directly from their smartphone. The MIJIA app allows you to manage your device with just a few finger touches.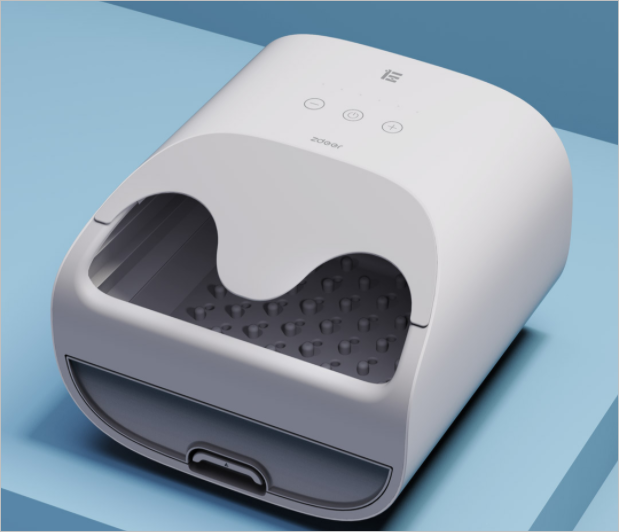 Read also → LLLT Laser, the hat of Xiaomi against baldness
Zdeer Smart Steam Footbath: the smart foot warmer
The smart warmer is equipped with a water tank with a capacity of 900 ml. The design of the tank (347 x 355 x 360 mm) and the materials chosen by Xiaomi are able to keep the water warm for a long time without consuming too much electricity. Zdeer Smart Steam Footbath was presented on Youpin, Xiaomi's platform dedicated to crowdfunding projects. The warmer can be purchased at a price of 399 Yuan, plus or minus 51 euros. For the moment the device is only available on the Chinese market: the cold people of Europe and America will have to wait a bit longer before they can indulge in a high-tech footbath.
You might also be interested in → Patented the scarf that heats itself