With a track length of four kilometres and a record speed of 250 km/h, 'Falcon's Flight' is the longest, highest and fastest rollercoaster in the world
Thrilling engineering. In Saudi Arabia – just a few kilometres away from the capital Riyadh – they are building an amusement park with a record-breaking roller coaster. The project is called "Falcon's Flight" and will provide a unique experience. The coaster (the wagon) will travel along a four-kilometre track and reach a Guinness World Record speed of 250 kilometres (155 miles) per hour. This extraordinary result will be possible thanks to the use of techniques and materials "borrowed" from aerospace engineering. The roller coaster will be equipped with a magnetic motor using LSM technology (the same used for space shuttle launch pads) and will be built entirely of steel and carbon fibre. Passengers will face a vertical jump of 160 metres and will experience emotions comparable to those experienced by astronauts at the moment of take-off. The acceleration given by the magnetic motor is so violent that it generates a sensation of 'weightless flight', i.e. the condition experienced by a body in free fall. This video is a rendering of the experience that passengers will have on board "Falcon's Flight": the rollercoaster ride lasts just 3 minutes, but will be an unforgettable experience!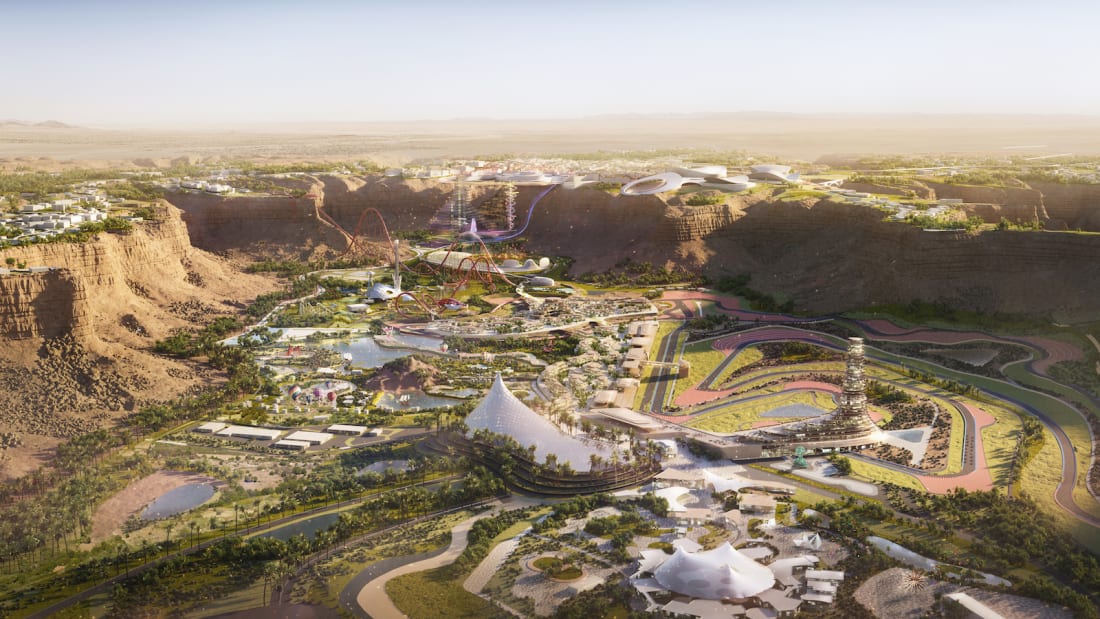 Read also → Poland, inaugurated the record pool: it is 45 meters deep
The record-breaking rollercoaster
The 'Falcon's Flight' rollercoaster will open in 2023 and will be the main attraction of the pharaonic Six Flags Qiddiya amusement park. According to a statement by the park's owners – the Qiddiya Investment Company – in addition to breaking the speed record, "Falcon's Flight will also be the world's tallest free-standing structure, with a parabolic ascent that allows for a weightless flight experience." The Riyadh roller coaster will be built by Intamin, a Liechtenstein-based company specialising in record-breaking rides. Intamin is the current record holder for the fastest roller coaster in the world. It is the "Formula Rossa" attraction located in the Ferrari World park in Abu Dhabi, which reaches a speed of about 240 kilometres (149 miles) per hour.
You might also be interested in → LIMBO: the "Guinness World Records" spinning top that spins for 27 hours in a row