From May 18 to 20, Pow-Wow Fashion Tech Week 2021, the first Italian event dedicated to fashion and technology, will take place
Everything is ready for Pow-Wow Fashion Tech Week, the first Italian event dedicated to innovation and technology applied to the world of fashion, beauty and lifestyle that does not let itself be beaten down by the health emergency and decides to offer a quality event by leveraging its unique elements with the help of technology.
Following the restrictions due to the spread of the COVID19 epidemic, in fact, the event will be broadcasted in streaming so as to allow a wide and international audience to participate and interact live with an engaging, unique and unmissable digital happening.
Pow-Wow Fashion Tech Week, which will take place from May 18th to 20th, encompasses progress, art and technology that cooperate harmoniously for the design of a tech and sustainable fashion future, as explained by Andreina Serena Romano, Founder of the event and CEO of Heroes S.r.l: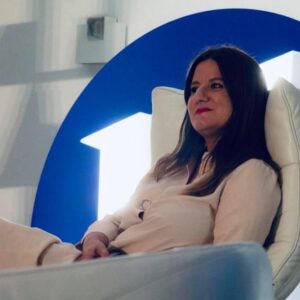 "Even if it seems that, starting in 2020, the world has been put on hold, with events cancelled or postponed, the will not to give up has led us to find other ways to continue operating. In fact, it is from here that the need was born, with the whole team, to make people live an unforgettable immersive experience, even remotely, to spread, not only new technologies, but also to demonstrate how fashion can improve our way of life. The objective – he concludes – is to show the public how much fashion can do outside of what we are used to and how essential it is for the creation of new professional figures".
Read also -> Fashion: robots are now on the catwalk
Pow-Wow Fashion Tech Week 2021
Pow-Wow Fashion Tech Week was born as a conference dedicated to the future of the fashion industry through speeches, workshops and panels on technological applications, robotics, wearable, artificial intelligence, blockchain, product and process innovation, sustainability and the digital world.
A three days, therefore, in which will be scheduled also interviews, exhibitions, fashion shows and a lot of networking scheduled in a rich calendar with the participation of internationally renowned guests such as: Jenny Izaguirre, Growth Operations Manager – Learning & Development at Shopify; Kerry Murphy, Founder The Fabricant; Jordana Guimaraes, Founder of Fashinnovation New York, one of the most representative international realities of the fashiotech ecosystem; Ashley Watton, Head of Marketing UK & Ireland FOREO; Muchanete Kapfunde of Fashnerd. com; Leonardo Ranieri, Innovation Manager Miroglio Group; Céline Delaugère, CEO & Co-Founder Eva Engines; Jacopo Sebastio, Founder & CEO Velasca; Benedetta De Luca, Founder Italian Inclusive Fashion; Riccardo Schiavotto, CEO & Co-founder Lanieri.
The event is undoubtedly one of the most anticipated fashion and tech events of the year with the intent to be a support, thanks to visionary solutions, to the fashion industry that drives a significant part of the global economy and in particular the Italian one.
In order to create a more engaging and real experience, the Pow-Wow team will host everyone in a real virtual fair of the latest generation created by the Sicilian startup Coderblock, which has contributed in recent years to digitize the workspaces landing also in virtual events. Participants, in fact, will be able to access the virtual arena by customizing their avatars and interacting with other guests in a live and interactive mode.
There will be two stages that will be the scene of Pow-Wow Fashion Tech Week where panels, exclusive interviews, workshops, meetings, recordings and unique live performances with experts in sustainability, technology and digital industry from all over the world will take place.
Among the many partners who are supporting the initiative are FEI, Forum Economia e Innovazione and European School of Economics with the Fashion and Luxury Culture Department of Milan that will contribute to the formation of the event agenda with a series of initiatives and meetings.
You might also be interested in -> Second Skin: the fashionable antivirus suit with integrated mask