The Patent Magazine has signed a Memorandum of Understanding with IIDC, the Hong Kong International Invention and Design Competition
Supporting young inventors, encouraging matching between stakeholders and presenting the most innovative prototypes: these are the objectives of the partnership signed between "The Patent" and IIDC,  the Hong Kong International Invention and Design Competition. Thanks to this agreement, the magazine will become the privileged channel for the dissemination and promotion of the activities and the services promoted by the chinese event.
IIDC: Hong Kong International Invention and Design Competition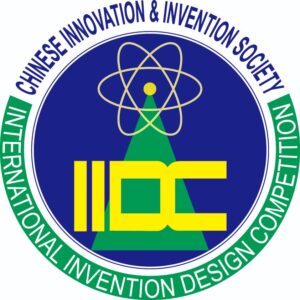 Hong Kong International Invention and Design Competition (IIDC) hosted by Chinese Innovation and Invention Society in SmartBiz Expo-Global Invention Zone, since 2014. There are more than 300 excellent inventors from all over the world to participate in this competition and demonstrated their inventions. Inventors participating in IIDC connect with SmartBiz Expo, World SME Expo, and Business of IP Asia Forum, will share views and insights with potential clients, also find an opportunity to identify new partners and get business relationships worldwide. Besides, inventions will be judged by an international jury, and many of them will be rewarded with gold, silver and bronze medals during the fair.
During the last edition, 82 outstanding inventions from 11 countries participated in this event, they are from Taiwan (R.O.C.), Japan, Hong Kong (R.O.C.), Indonesia, Thailand, United States, Sweden, Poland, Russia, Romania, Morocco. IIDC is the one of important event of CIIS for outstanding inventors. 2020 IIDC invention and design competition organized by CIIS and in collaboration with Hong Kong Trade Development Council (HKTDC), supported by International Federation of Inventors Associations (IFIA), it was hold in 2-4 Dec on-line version, during COVID-19 pandemic, there were still many inventors they against all the odds to deliver their innovations, we would like to express deeply appreciation to you all. You are invited to participate in this year's International Invention and Design Competition (IIDC 2021), which will take place from 01 to 03 December 2021 at Hong Kong Convention and Exhibition Centre.
Chinese Innovation and Invention Society were founded on July 16, 2009, The members of the Society were amongst the leaders in academic, industrial, and invention fields. The Society is academy-led which provides assistance to potential inventors. It is a non-profit organization devoting to innovative inventions, and the most active one participating in international affairs. In order to efficiently and effectively expand the competitiveness of Taiwan's innovative invention, CIIS annually selected domestic potential and representative innovations and inventions, and form a delegation on behalf of Taiwan's participation in international invention exhibitions and competitions. CIIS hopes to generate a culture of innovation and invention in Taiwan and to raise Taiwanese patented inventions to international standards in order to strengthen internal patent research and increase Taiwan's international exposure.
IIDC and "The Patent" are confident that this partnership will help advance the inventor community and the world of innovation.