E-NNOVATE is a fair that caters to inventors, scientists, companies large and small, schools, universities and research institutes. People who want and can make their mark with their genius. For this reason, the mission of the event is to introduce them to the biggest companies and support them in their product diffusion activities.
With the current pandemic situation still uncertain and the possible difficulties related to long journeys for foreign exhibitors, the organization of E-NNOVATE offers two options for participation in the fair, in traditional form, and virtual, which allows you to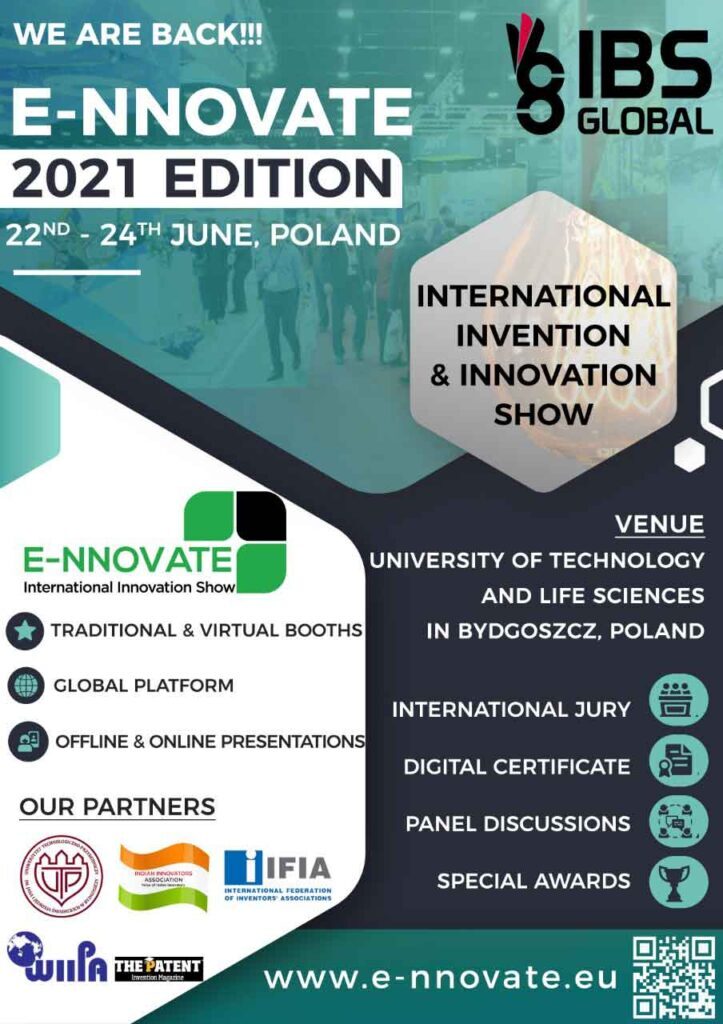 The E-NNOVATE 2021 edition will take place on June 22th-24th, 2021 in Poland.
E-NNOVATE gives exhibitors the opportunity to traditional and virtual presentations discussions with renowned members of the jury around the world participate in free training, discussions and conferences
excellent advertising obtain prestigious and valuable awards in the form of medals, diplomas and vouchers for participation in invention fairs globally.
Promotion on the www.e-nnovate.eu platform will make the world know you also from the perspective of virtual reality!
For more information visit the website https://www.e-nnovate.eu/about.php