Remember when all people talked about was the key-finder? As if they were the only thing people frequently lost. Apple has turned this common problem into the idea for its latest product, AirTag, an intelligent detector for the objects we always fear losing.
The device is about the size of a coin, about 32mm in diameter and weighing 11g, it is sold individually or in sets of four, working of course with an iOS app. AirTag has an elegant yet simple design and can also be used as a key ring. 
Once the AirTag has been removed from its packaging, all we have to do is pull away the protective plastic tab to enable the battery, and then all we have to do is bring it close to the iPhone or iPad and it will be immediately recognised and we can register AirTag on our Apple account.
So if you're tired of searching for hours and hours for an object, once you've bought AirTag, just clip it on your keys and bag and go out in a carefree manner.
HOW IT WORKS
If you think you've lost your wallet, pick up your smartphone, open the new Where's app and play the AirTag's built-in speaker. Or you can ask Siri like this: "Hey Siri, find my wallet". If it's nearby, like under the sofa or in the next room, just follow the sound to find it. In addition to the easily recognisable sound, AirTag also provides a map of the lost item via the 'Precise location' function.  If the AirTag is nearby, the "Precise Location" function on your iPhone can guide you to its exact location. Thanks to Ultra Wideband technology, you will see the direction to follow and the exact distance. This feature is especially compatible with the following iPhone models: 
iPhone 11
iPhone 11 Pro and iPhone 11 Pro Max
iPhone 12 and iPhone 12 mini
iPhone 12 Pro and iPhone 12 Pro Max
At this point it is clear that AirTag is nothing more than a Bluetooth tracker. When you need to find something, the AirTag sends out a secure Bluetooth signal that can be picked up by nearby devices in the Where's network. These devices send AirTag's location to iCloud. When you open the Where's app, you'll see it on the map. The whole process is anonymous and encrypted to protect your privacy.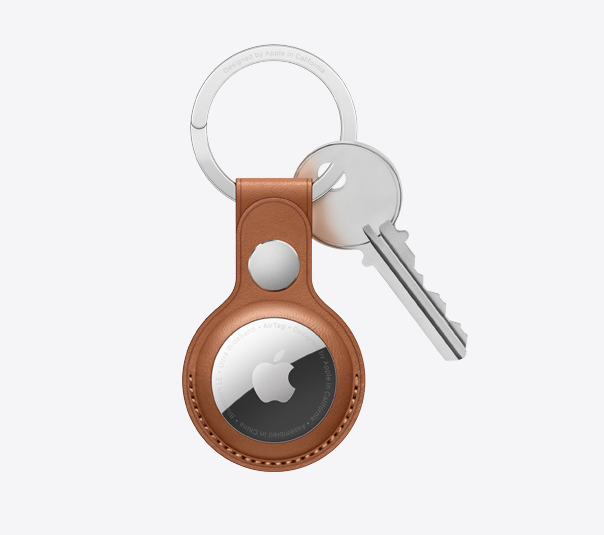 Apple has thought of everything. If another person's AirTag accidentally ends up in your stuff, your iPhone notices it's moving with you and alerts you.  Or if you're in a place where other people have an AirTag, the alerts are only triggered when the AirTag moves away from the person it belongs to.
You can find all the information you need to purchase here!