University of Malaya Civil Engineering Competition 2022: Green Olympic Village is an international competition organized by the Department of Civil Engineering, University of Malaya. UMCvEC 2022 is supported by Institution of Civil Engineers Student Chapter (UMICESC) and Civil and Environmental Engineering Club (CEEC) to uphold the mission of the Civil Engineering Department; to equip graduates with the ability to apply critical thinking to identify, formulate and solve civil engineering problems. On top of that, UMICESC and CEEC aim to promote the art and science of civil engineering and the Learning Beyond Classrooms concept among students which will ultimately lead to the enhancement of their academic performance. In collaboration with both clubs, UMCvEC 2022 will be able to ideally attain the mission and main objective.
UMCvEC 2022 adopts an 'open-theme approach' that allows the participants to decide on a building typology for the competition. With the scenario of Green Olympics 2024 in Malaysia, the participants are tasked to design an Olympic village to accommodate the athletes. The proposed design should be practical yet cost saving, in addition, be sustainable corresponding to the theme of Green Olympic Village. The participants are required to display and analyse the structure of their design.
Through this, students can develop their creativity and engineering knowledge that is necessary for their future careers as civil engineers. Also, students are encouraged to utilise diverse analysis and design software.
The aim of the competition is
To provide a platform for all Civil
Engineering students to share and
apply their engineering knowledge
To encourage research and
creativity design among Civil
Engineering students
To construct students' confidence,
self-esteem and teamwork skills
To promote our annual event to
the international level
If you are interested in participating, you can form a team of 4/5 members and register at https://forms.gle/VbZpksVH7Hs9u4m96 or scan the QR code provided above!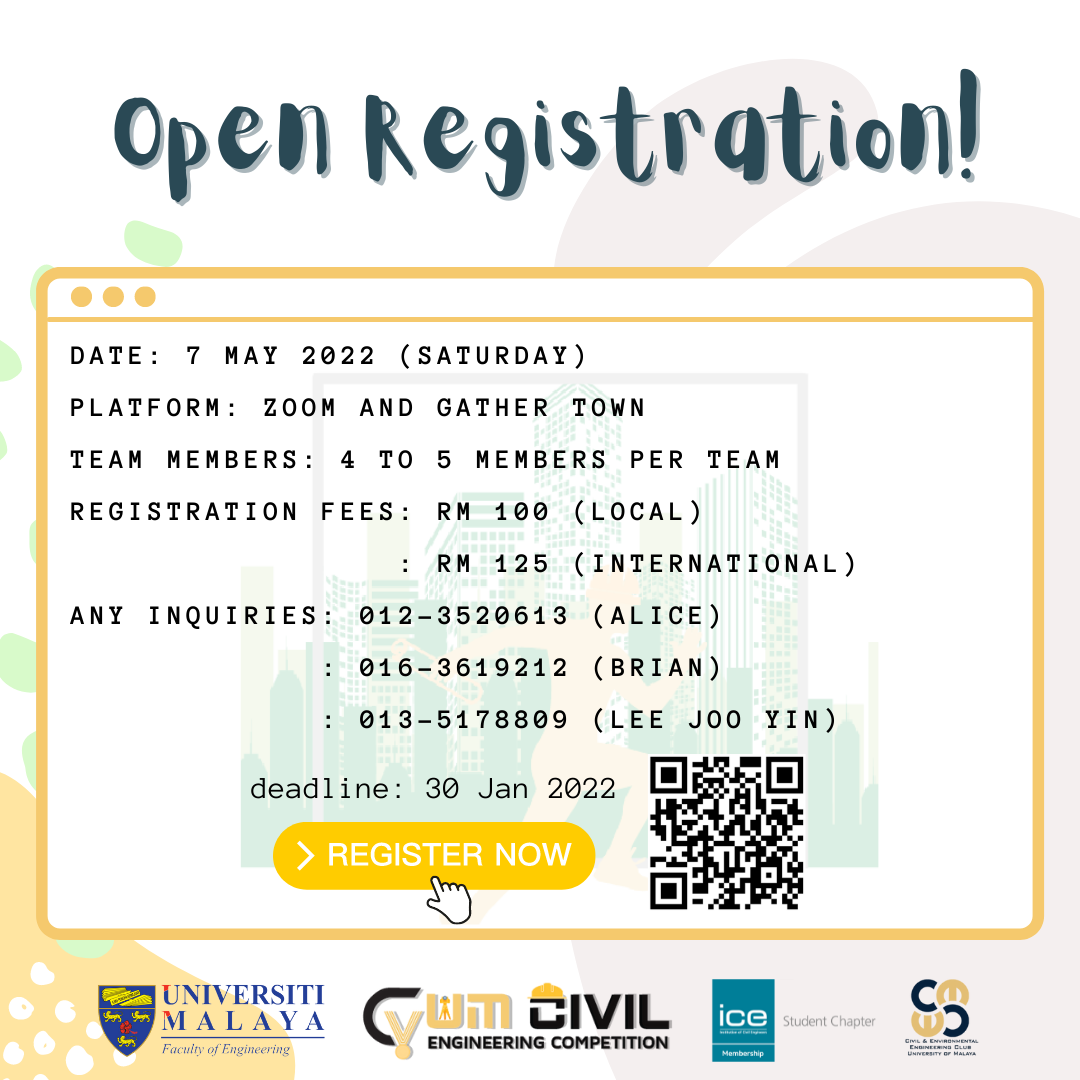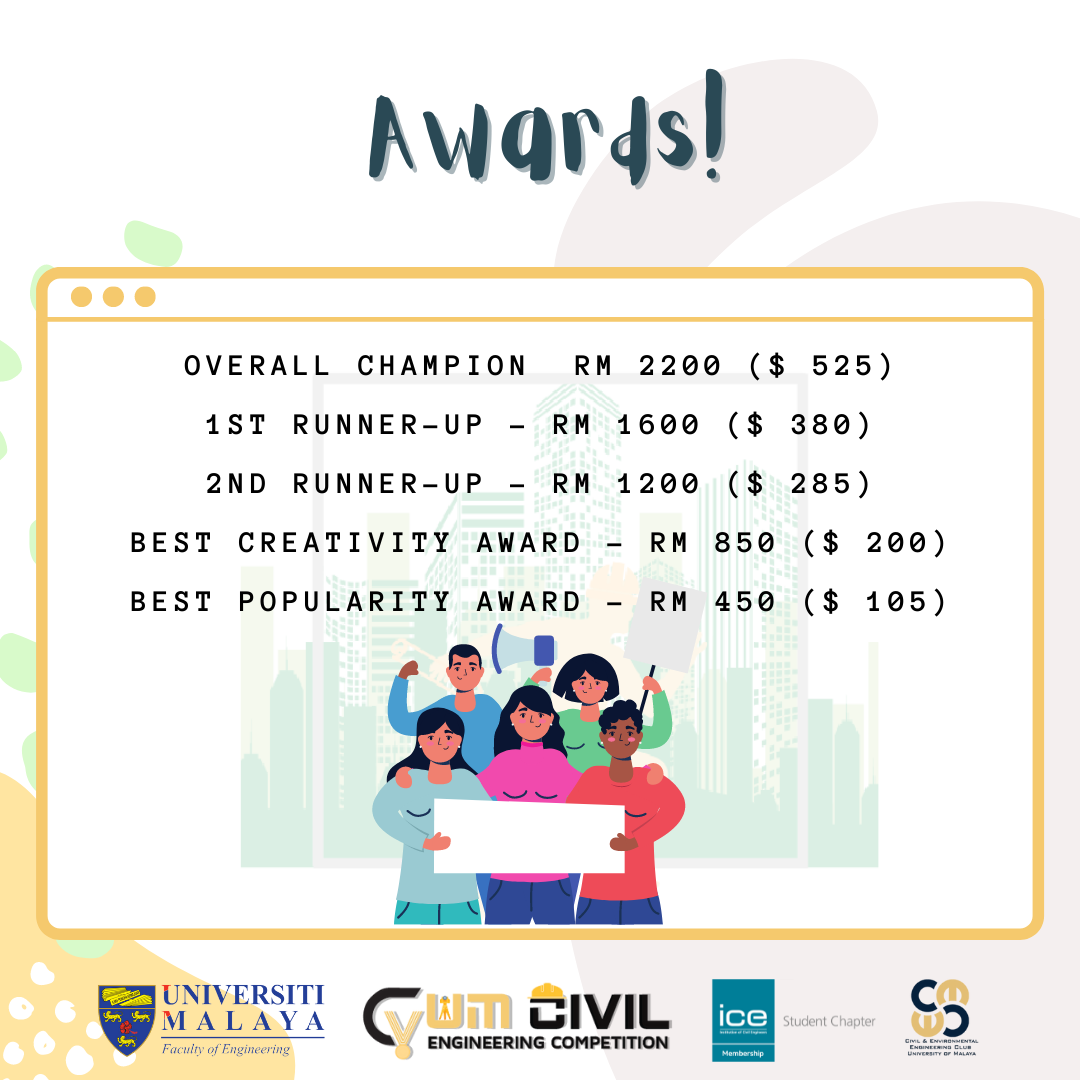 Contact:
umcvec@um.edu.my
012-3520613 (Alice Yeo Yi Hui) – Director
016-3619212 (Brian Ong Zhe) – Public Relation
013-5178809 (Lee Joo Yin) – Public Relation