"The best way to create the future is to innovate"
The on-site edition of E-NNOVATE International Innovation and Invention Show 2022 took place in the Bydgoszcz University of Technology (Politechnika Bydgoska) in Poland during 8th to 10th June 2022. The amazing response to the event came in the form of enthusiastic innovators and inventors from across the globe taking part in the event and showcasing their ideas, products, services, solutions and research to the world.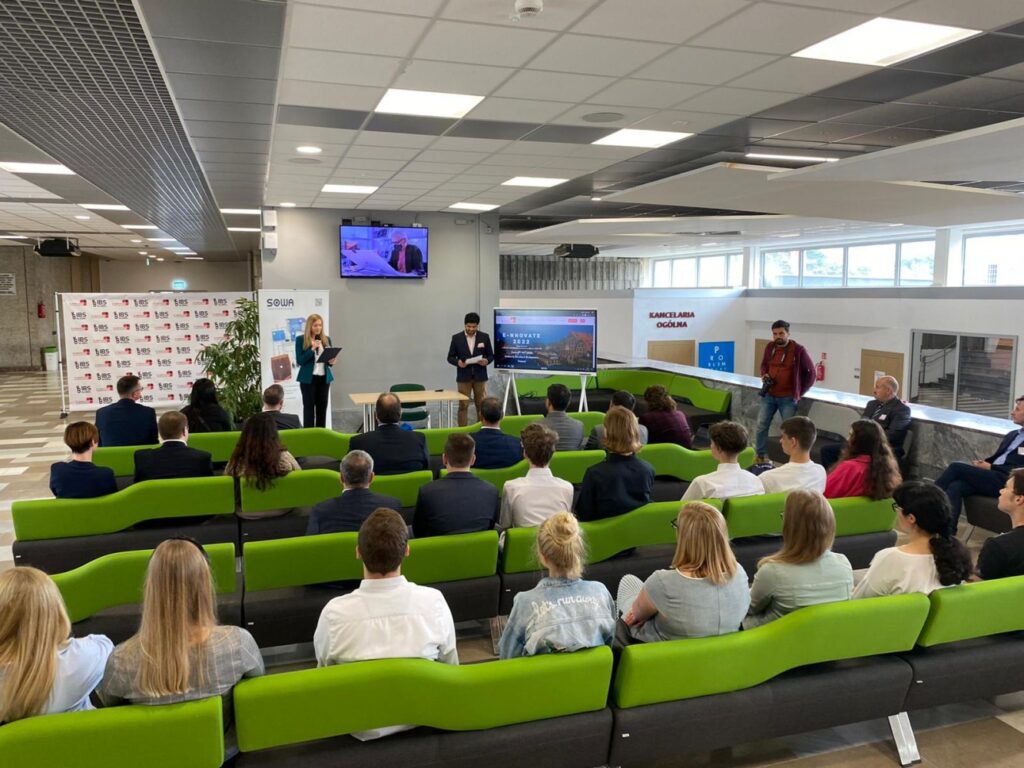 E-NNOVATE 2022 operates in a hybrid mode to provide an opportunity for the innovators to present their innovations online and traditionally on-site. The results of the online edition will be announced on 27th June, 2022 during the online award ceremony.
Due to the travel restrictions and the present geopolitical situation in Europe, many innovators from Asia, Americas and Africa opted for the online participation while the innovators from Poland, Ukraine, Romania, Croatia, India and Iran participated on-site.
All the entries after curation and selection are placed on the E-NNOVATE portal (https://e-nnovate.eu). All the audience across the globe can view the list here.
The signature virtual booth of E-NNOVATE has been one of the highlights of the show as always enabling the innovators to provide a visually and interactive presentation to the audience.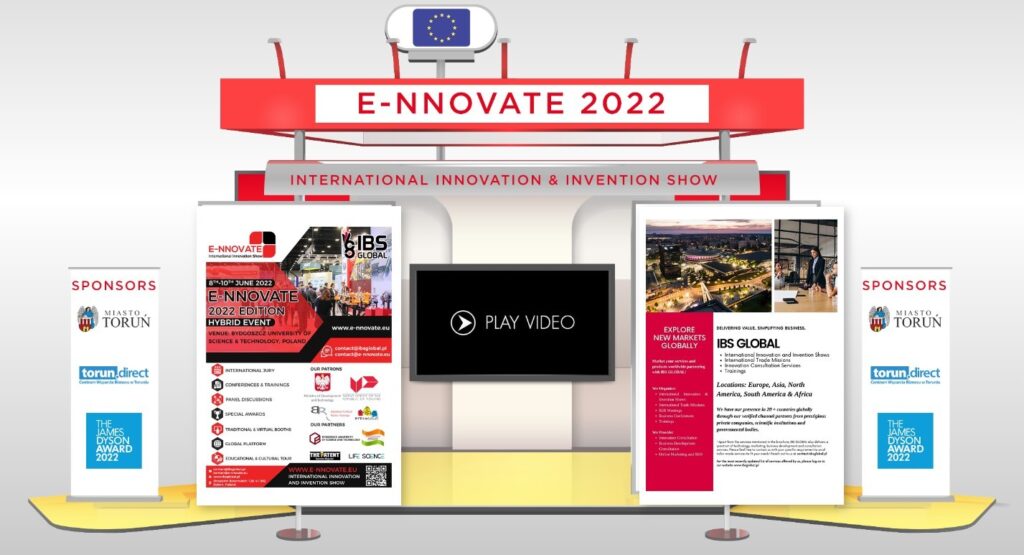 Due to the positive impact and continuous efforts over the years E-NNOVATE had a good media coverage which is very essential for the innovators to increase their reach.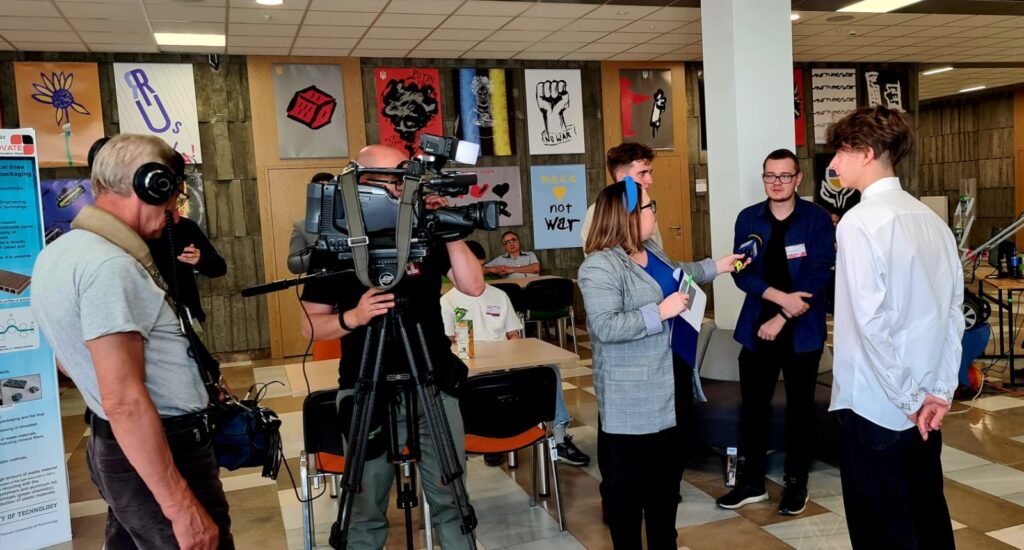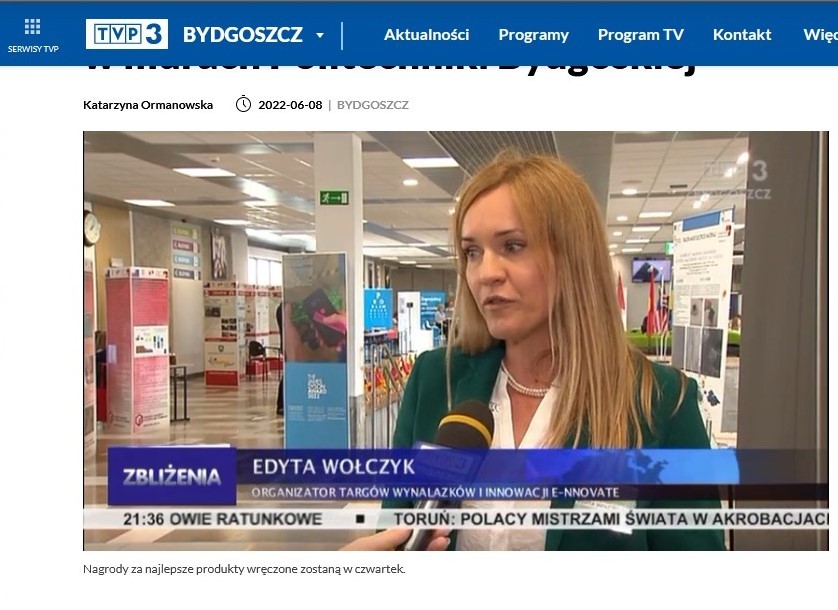 We believe that pursuing innovation without understanding culture will not lead to great results. E-NNOVATE presented the opportunity for all the international delegates to experience the cultural and scientific heritage of Poland with a "Bydgoszcz Evening Hours City Walk" on June 8th 2022 and a trip to the historic city of "Toruń" – the Nicolaus Copernicus' hometown on June 10th 2022 with a cultural tour, which was reinforced by the Business Support Center of Toruń (www.torun.direct).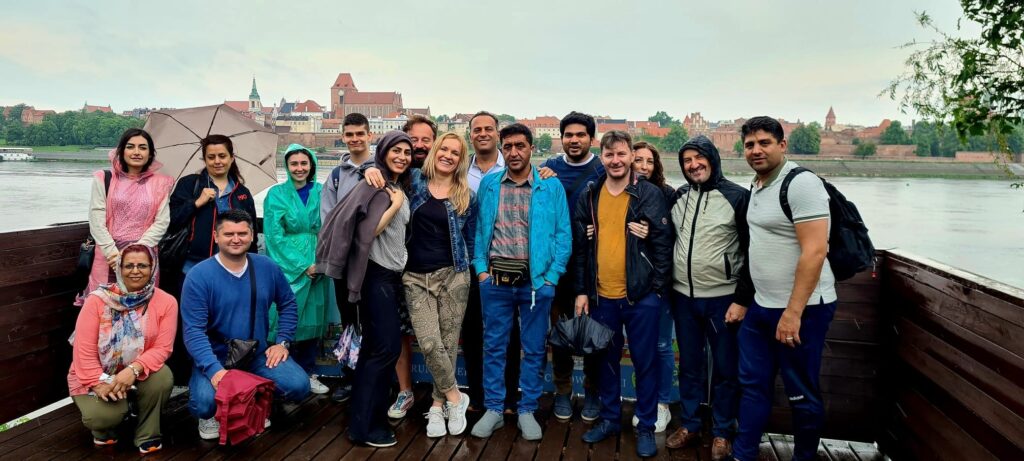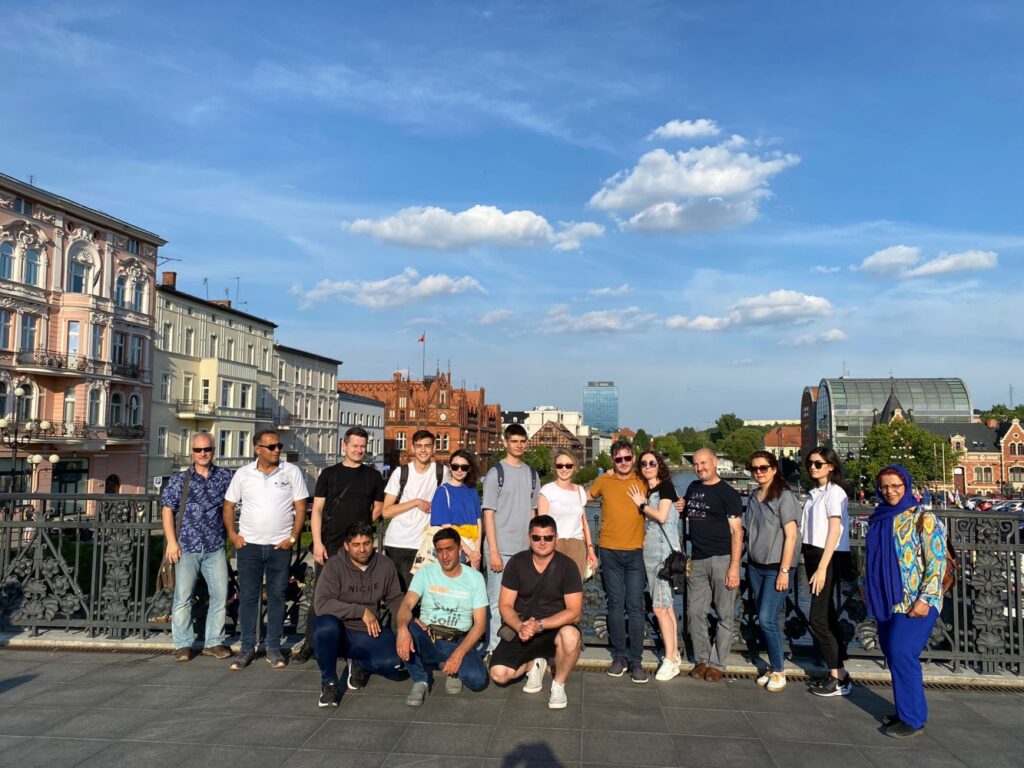 The Ministry of Economic Development and Technology, the Patent Office of the Republic of Poland, the The National Centre for Research and Development, and the City of Bydgoszcz are the honorary patrons of E-NNOVATE 2022.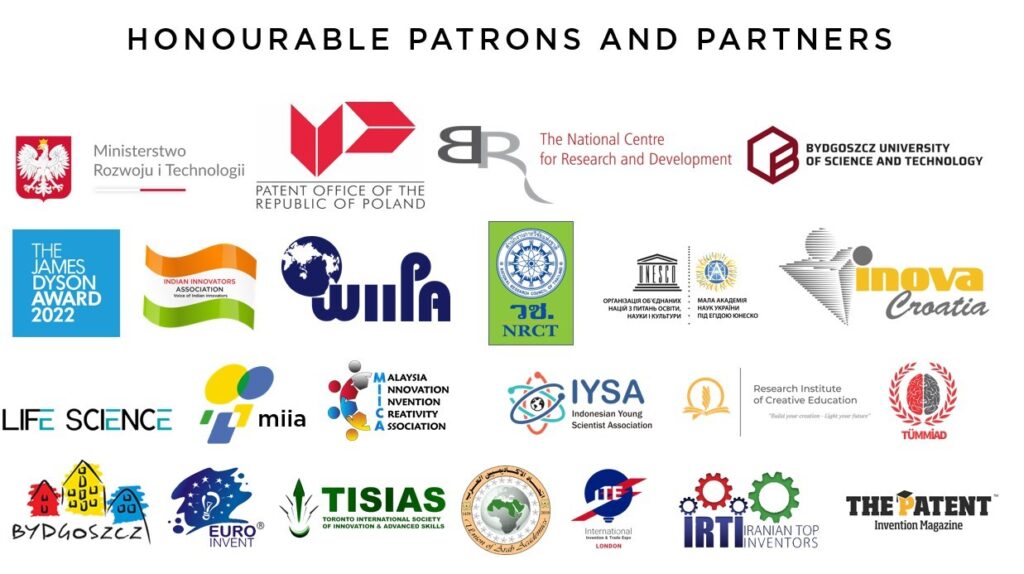 Our initiative to promote innovators and inventors globally was also supported by "The James Dyson award" – James Dyson foundation who was the gold sponsor of E-NNOVATE 2022.
The Patent Magazine and the Life Science magazine are the media partners for E-NNOVATE 2022. We also partnered with Łódź Special Economic Zone as our innovator startup program partner.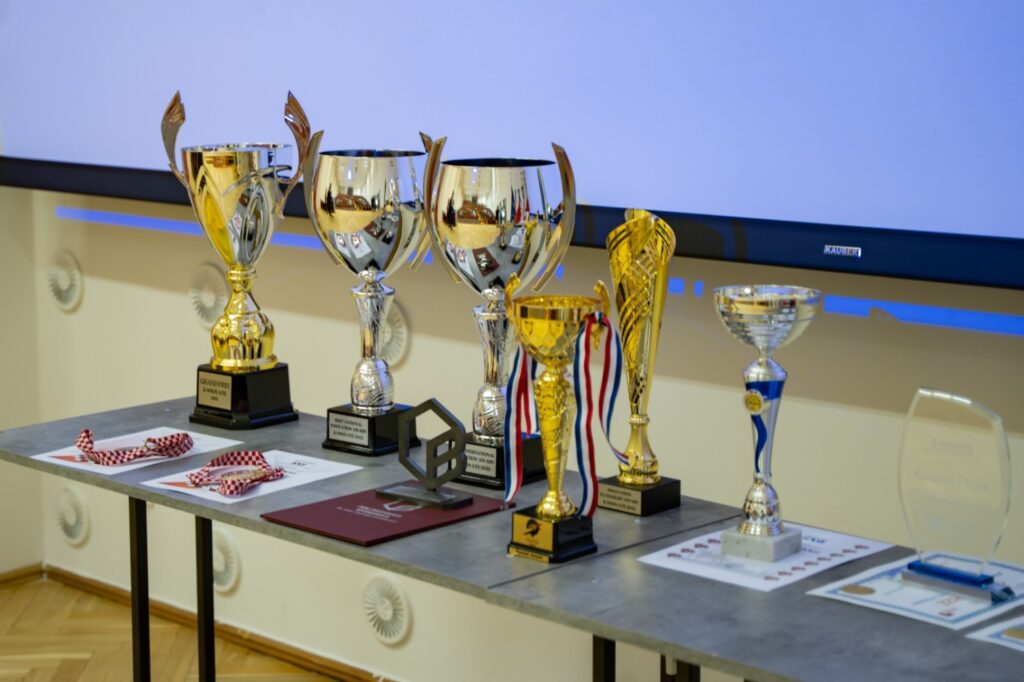 The prestigious E-NNOVATE 2022 Awards were announced on-site on the 10th of June 2022. The details of the major awards are as follows:
Our patrons, partners, clients, delegates, innovators and inventors have shown great support to E-NNOVATE and we sincerely thank each one of them for extending this warm gesture.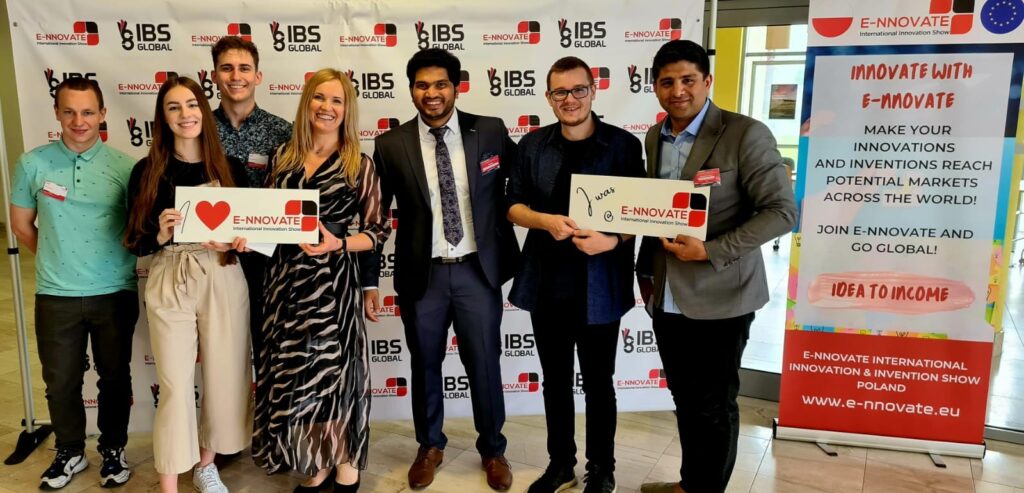 Press: