The innovative electric taxi with low fuel consumption and attractive all-Italian design is ready to conquer the market. Tripling investment and recruitment by 2023.
Innovative, ecological, revolutionary: these are the cornerstones of Miner, the ambitious project of startup Etioca, which intends to conquer the taxi market. The project was launched after a presentation last June in Turin's Salotto Buono, in Piazza Castello.
"We intend to drive cultural and social change towards sustainable mobility by offering solutions that protect the environment and increase the quality of life for future generations. The Etioca ecosystem has the foundations to drive the transition to electric mobility at the service of the urban communities of the future that aim to reduce emissions and traffic in cities by introducing sustainable, functional and shared vehicles,' says Mark Ishakov, CEO and founder of Etioca.
MINER is the name chosen for the revolutionary product, born thanks to an initial investment of USD 400 million – which will become around USD 1.2 billion in three years, according to schedule – and the direct support of the government of Gibraltar, the company's headquarters.
Ishakov is clear:
"Etioca's current value is USD 27 billion excluding revenues generated by Fintech and Media. Based on our business plan we estimate that Etioca's internal valuation will reach USD 232bn in 7 years of operation. Etioca is continuing
s strategic acquisitions process to increase the value of our ecosystem and to meet the business plan timeline'.
The prototype was built at the Coggiola body shop in Orbassano, and is scheduled to go into production in 2024. To facilitate operations, Etioca Holding recently purchased Coggiola, becoming the owner of the valuable WMI (Worldwide Manufacturers Identifier) licence that allows unlimited production of a wide range of vehicles, from cars to buses.
Designing the project is the 'designer of the century' Giorgetto Giugiaro who, together with Fabrizio Giugiaro, is also in charge of the entire design of the engineered part and the start of production, which is expected to start churning out more than 10,000 units per year in the first period, and then touch 100,000 units in 2027.
The product supplied by Etioca Holding, through management via an App, provides numerous benefits: car wash stations, electric charging stations and after-sales service, as well as the possibility of selling food and drinks on board the vehicles.
With 90,000 pre-orders from Italy, Israel and Latvia, and already a large number of hires planned in the Turin area, Miner's revolution has begun.
source image: autodesignmagazine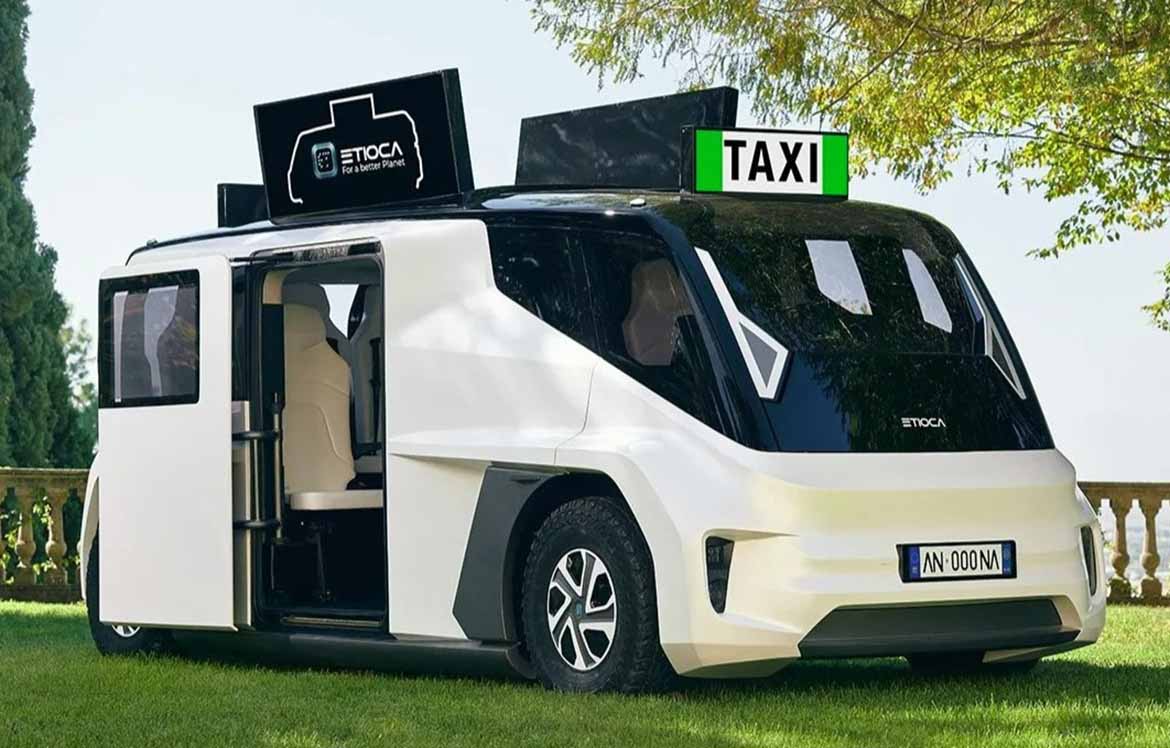 Author: Alessandro Volpe