Created for passenger transport, the aircraft produced by NEC flew over the sky for about a minute and then rested on the ground again. The shape is reminiscent of a quadricopter drone.
The car designed by Nec, a leading Japanese company in the field of electronics, was put to the vote for almost a minute before returning to the ground. This is what local broadcasters report. It seems, then, that Generation X's dream of making the flying car a reality has come true.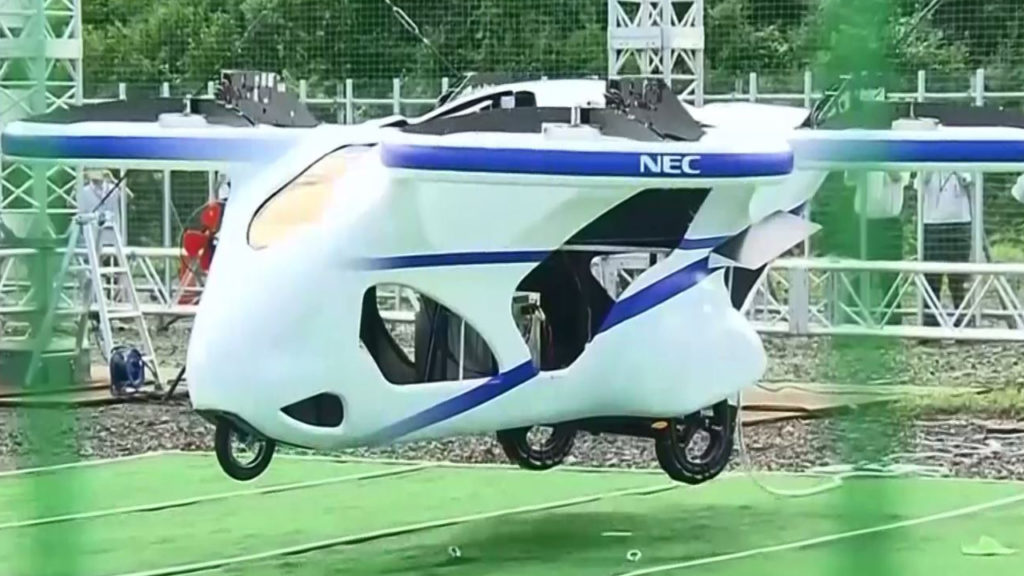 The Flying Vessel
The 100% Japan-made flying Vespa is very similar to a quadricopter and inspired by the first prototypes of flying motorcycles. Designed to relieve the hectic Japanese city traffic, the aircraft has also been designed with the air infrastructure needed for cars in mind. If parcel delivery via drones has already started in Europe, it is estimated that goods will have to be delivered by flying vehicles until 2023. For people, however, it is necessary to wait until 2030.
Browse the "Engines" section of our website, and share the most interesting articles on social media.