Graphene is a material with many functions, in fact, besides constituting a physical barrier, it is also able to prevent insects from perceiving our odours, and therefore to rest on our skin.
In the future, clothes incorporated with a thin layer of graphene could therefore prove to be a real barrier against the stings of this annoying insect.
The material
Graphene is a 2D material consisting of a single layer of carbon atoms arranged in a two-dimensional hexagonal grid. It is lightweight but 100 times stronger than steel. So it is the thinnest material in the world and also has characteristics of lightness and conductivity. It can be used as an additive to make asphalt more resistant, to make batteries and is also present in condoms. For this reason it is often referred to as the "super material".
The exceptional efficiency of the material was demonstrated by a group of researchers from Brown University in the United States: their research has shown that graphene could ensure the prevention of mosquito-borne diseases, such as malaria, yellow fever or Nile fever. As research coordinator Robert Hurt says, mosquitoes are vectors for diseases worldwide, so there is a great deal of interest in finding a way to prevent such transmission.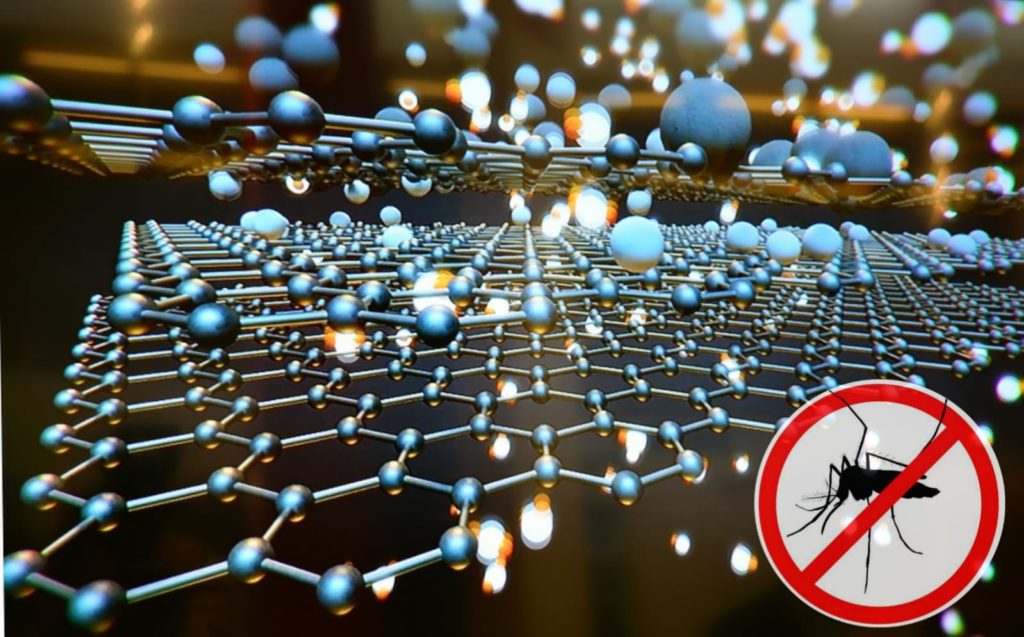 Research
The experiment carried out by the Brown team was carried out by volunteers who were asked to put their arms inside a container full of mosquitoes. The volunteers were divided into three groups: those who were bare skinned, those who wore a gauze and those who wore a film of graphene. At the end of the test, the researchers compared the number of bites among the various volunteers and it was found that those who wore a graphene film received only one bite.
There is a limit, however, the effectiveness of this material is effective when it is dry. In the presence of water, it loses its power. To overcome this problem, researchers found that another form of graphene oxide with a reduced oxygen content was just as effective against mosquitoes, whether wet or dry.
In short, a useful material for those who want to enjoy the summer season without spraying themselves with stinky repellents every moment, but above all as the World Health Organization points out, to protect themselves from the diseases that these insects transmit with their stings and that cause millions of deaths every year. Cintia Castilho, a researcher who took part in the experiment, says: "The mosquitoes did not even land on the skin area covered with graphene, they did not seem to care. The material has a dual defence function: on the one hand, it acts as a physical barrier capable of protecting against mosquito bites and, on the other hand, as a chemical shield. Tests conducted by researchers have shown that graphene blocks the chemical signals that mosquitoes use to perceive the proximity of a target from which to eat, slowing down their bite boost. Therefore, for researchers, this potential could be fully exploited for the realization of clothes.