The XIII International Invention and Innovation Show was helded online because of the pandemic and it promoted the latest news from the innovation world
For the first time ever from the born, the 2020 edition of INTARG was helded online. The new format provides a unique opportunity to present and promote the latest inventions and innovations. The event took place the 18th and 19 th of June and it collected several ideas from all over the world. At the and of the second day, a board leaded by Prof. Krzysztof Biernat granted the "Leader of Innovation 2020", nine prizes "granted for particular merits in the area of inventions, with the aim of honoring and promoting individuals and institutions, whose activity contributes to the development of inventions and their implementation as well as to the promotion of inventions, innovations and innovativeness in and out of Poland".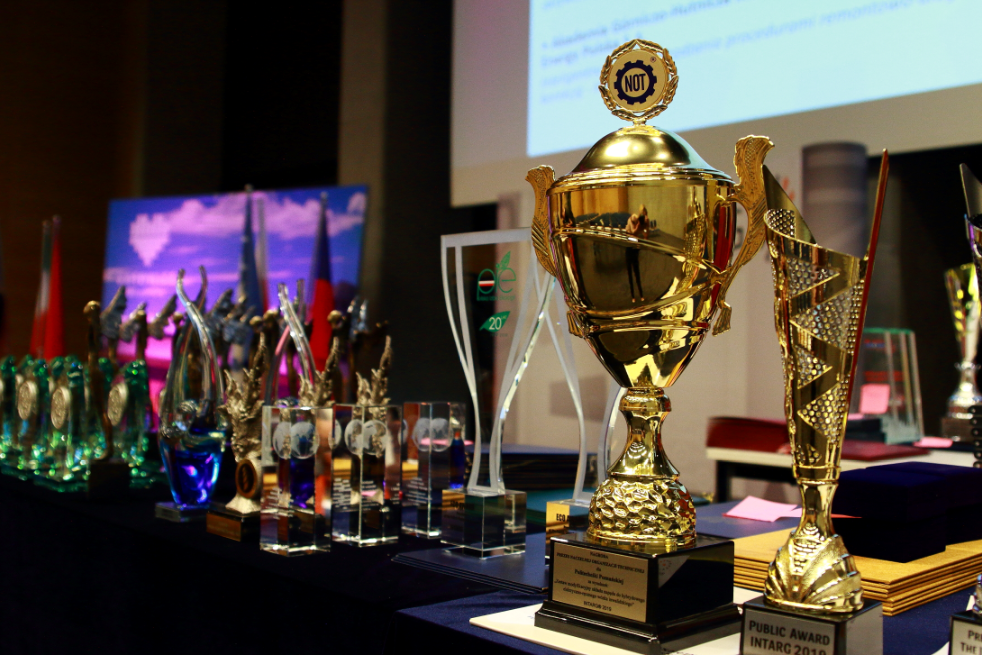 Here the award for each category.
– Category "Pro publico bono" to Krzysztof Sikora, President of the University of Economy in Bydgoszcz:
"promoter, organizer and patron of enterprises with significant impact on human and economic development, initiating application of modern technologies through many areas of daily life. For his broad range of activities promoting innovative economic development of the country, and in particular Kujawsko-Pomorskie Voivodship, as a region where knowledge-based economy is being implemented; for his activities promoting development in culture, sports, tourism and international cooperation; and for his activity in charity, supporting integration of children and youth in risk of social exclusion."
– Category "Female Inventor" to Julia Radwan-Pragłowska, Faculty of Chemical Engineering and Technology, Tadeusz Kościuszko Cracow University of Technology:
"for scientific achievements in development of advanced chitosan biomaterials stimulating development in medicine and pharmacy and improving the quality of peoples' lives; also for promoting pro-women approach in science."
– Category "Personality" to Mariusz Kacprzak, Head of Remote Sensing Department at Łukasiewicz Research Network – Institute of Aerospace:
"passionate promoter of science, innovator and teacher, member of multiple expert teams for his collaboration with business, resulting in implementations throughout strategic sectors, and for his multiple projects, completed with his team at Remote Sensing Department, promoting implementation of sustainable development strategy."
– Category "Innovation Manager" to Michał Haller de Hallenburg, President of the Company Haller S.A.:
"for years of innovation and implementation activities and effective collaboration with science on environmental protection, in particular with regard to revitalization of post-industrial areas, environmentally friendly solutions for power generation sector based on rational management of materials and resources – heat recuperation technologies, alternative fuels, neutralization of dangerous waste."
– Category "Young Inventor" to Bartłomiej Witkowski from the Institute of Physics at Polish Academy of Science (PAN):
"for his work on developing innovative production technology for nano-oxide structures, used in medicine, electronics, optoelectronics, chemical industry, as well as in protection of health and life."
– Category "Scientific Institution" to University of Economy in Bydgoszcz:
"for 30 years of incessant formation of personnel for innovative companies in northern Poland; for active collaboration on innovations with numerous foreign schools; for raising of business education to international level – back home, in Europe, Asia and Africa, their students become the best ambassadors promoting economic cooperation with Poland; for initiating science and science and business consortia that carry out innovative economic and social projects, and for active collaboration – under clusters and other organisations of entrepreneurs, to promote the development of Kujawsko-Pomorskie Voivodship, as the region where knowledge-based economy is being implemented."
– Category "Institution" to Regionalne Centrum Krwiodawstwa i Krwiolecznictwa w Katowicach:
"for many years of innovative activity, in particular in the field of helping to save human health and life."
– Category "Product" to the consortium of: The Faculty of Electronic Instruments of Technical University of Łódź (Consortium leader) Zakład Aparatury Elektrycznej WOLTAN SP. Z O.O. (partner):
"for Ultrafast Hybrid Systems USH for protection of DC circuits with high magnetic energies, including the family DCU-HM for DC1 and DC2 systems of railway traction, and the family DCSS for protection of superconducting electromagnets."
– Category "Innovation Academy" (additional, special nomination) to dr hab. inż. Grzegorz Wcisło, prof. MCOŹE:
"author of multiple innovative solutions, for outstanding merits in development of technical sciences; technologies and appliances developed by him had been awarded a number of times on global invention fairs and their production implemented – they are operated at multiple scientific entities and companies in countries on three continents."
The Chairman of the Jury prof. Biernat say goodbye to the participant of the INTARG with a wish:"I hope we shall meet again in 2021, this time in person, and that I could thank you for your efforts to create actual and not virtual vision for development of innovation that shapes our civilisation. I wish all exhibitors, and especially inventors, all the luck during INTARG® 2020 and further successes in consecutive editions of the event that groups leading innovators from around the globe".