The transport companies RATP and ADP have already identified a test area and started to collect proposals, including the pioneer company Volocopter

Efficient public transport in large cities is essential for the well-being of citizens and tourists. The French capital Paris is among the first in the world for efficiency and innovation of services. The city is also preparing to host the 2024 Olympics that will return to Europe after the Tokyo edition initially scheduled for 2020 and then postponed until 2021 because of pandemic. To make public transport even more efficient, the city authorities, the ADP Group and RATP have announced the formation of the Urban Air Mobility Department.
The department is already receiving the first expressions of interest, including the German Volocopter. The company has a past full of successes and important achievements, thanks to their eVTOL (electric Vertical Take-Off and Landing). eVTOL, like other vertical take-off and landing equipment, has the mobility of a helicopter, but with the advantage of having an electronic engine. Previous versions produced by Volocopter have already successfully passed flight tests in cities like Singapore, Helsinki and Dubai in the last nine years.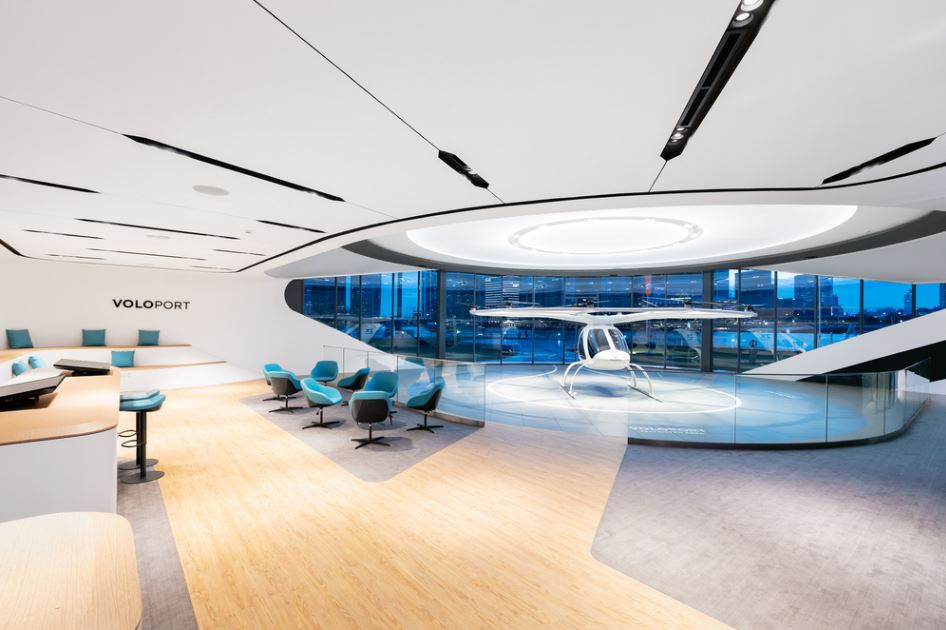 The latest version of eVTOL has already obtained permits from the European Aviation Safety Agency for use in commercial operations. The vehicle is equipped with nine replaceable lithium-ion based battery modules and has a range of 35 km. The maximum speed reached so far is 110 km/h. The movement is ensured by 18 rotors that replace the single rotor of the helicopters and provide high safety and manoeuvrability. The tests will be carried out at Pontoise airport, northwest of Paris from mid 2021. Subsequently the vehicle will be tested in public areas during parking, take-off and landing operations. The goal is to offer this new and revolutionary method of transport by the 2024 Olympics.
You may also be interested in -> Porsche and Boeing, agreement for the car of the future: electric and will fly