Japanese designer Yasuhiro Suzuki has designed a special pleasure boat in the shape of a zip: "the wake looks like a zip that you undo"
There are pleasure boats of all possible and imaginable sizes. From pharaonic yachts more than the length of a football pitch to small boats that are only a few square metres long and fit two people together. But the shape of the boats is almost always the same. Unless we're talking about the "Zip-Fastener Ship", the special boat designed by Japanese designer Yasuhiro Suzuki. The Japanese designer has designed and built a boat that (as you can guess from its name) is shaped like a zip. That's right: the boat has the same shape as the "zip" on our trousers. The idea came about during an aeroplane trip. As the boat glides over the water," Suzuki explained in an interview, "the wake looks like a zip being undone, suggesting the image of the sea opening up. A decidedly poetic description for a zipper-shaped boat that will transport tourists from Takamatsu and Megijima in Japan.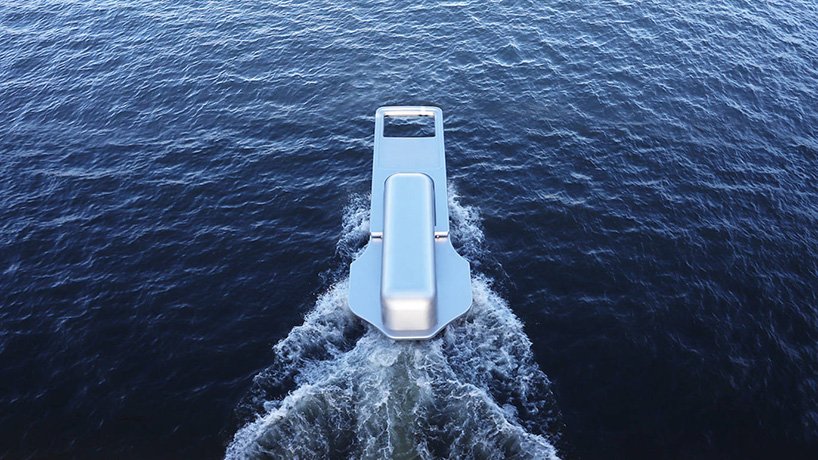 Read also → The ring that transforms body heat into electrical energy
The history of the zip
The zip was invented back in 1851 by Elias Howe, the same inventor who filed the first sewing machine patent. Howe's patented "continuous automatic garment closure" device was later perfected by the American engineer Whitcomb Judson (1812-1909) and the Swede Gideon Sundbäck (1880-1954). The name "zip" became popular from 1923 when the BFGoodrich Company started producing rubber galoshes with Sundbäck's zip. These shoes were given the name Zipper Boot to emphasise that they were very easy to put on ("zip" in English means "zip"). They were so successful that in 1934 the company sold 60 million zips. Also in 1934, Tadao Yoshida founded YKK (Yoshida Kogyo Kabushikikaisha) in Japan. Even today, this is still the world's largest zip manufacturer. With 36,000 employees working in 257 production facilities and offices in 66 countries around the world, YKK produces 2 million kilometres of zips every year. If you check your jeans, there's a good chance you'll find a zip with the YKK logo engraved on it!
You might also be interested in → LumiCube: the cube with 192 LEDs for learning to code