The portable cup with modern design is made of silicone and bamboo, folds up to 2cm, can fit in any pocket and is environmentally friendly

165 million disposable cups are used for hot drinks every day around the world. Most of these end up in oceans and water reserves, generating a huge negative impact on the environment. Vince and Megan, two guys from New York, propose an interesting alternative with HUNU. The project is promoted by Jellop and is the subject of a crowdfunging campaign on kikstarter.
The design is the result of a research developed in a London studio and also meets the desire to have a beautiful and modern gadget in hand. The body of the cup is made of food-grade silicone, certified by major American assosiacions such as the Food and Drug Administration FDA. The silicone is easy to clean and guarantees a high standard of hygiene, moreover it is resistant to wear and tear, increasing the life of the cup.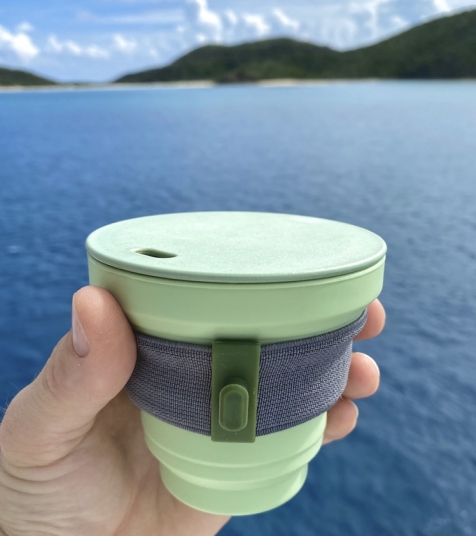 The lid is made of bamboo from sustainably grown forests. The cup also has a band that has the function of closing hermetically the lid and keeping the structure folded, reducing the size to a thickness of 2 centimeters. When opened, the capacity is 240 ml and has an ideal height to be used under coffee machines commonly distributed in bars.
The dimensions allow to have always at hand a cup to enjoy a good coffee even outside the door, to be used maybe with Coffejack, the smallest coffee machine in the world, with a fixed thought to the environment and pollution.