Honda 's R&D department is working to develop a special fabric for cars seats that is resistant to all types of spots.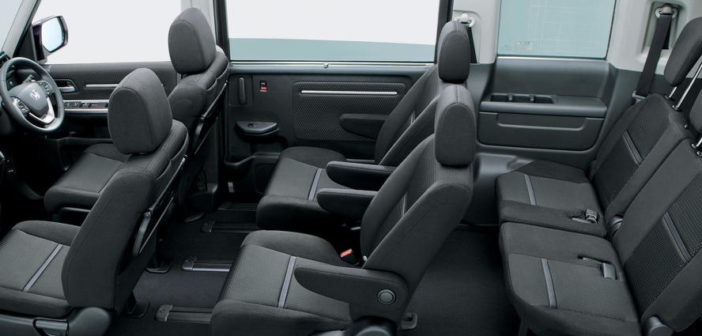 We've all happened to have dirty car seats. Especially when there are children on board, spots from food, drink or mud are the order of the day. To free car enthusiasts from this real "nightmare" Honda is working on a fabric that never gets dirty. The goal is to build car seats that never get stained. In what way? Taking advantage of the properties of a special plastic material: fluororesin. The R&D department of the car manufacturer would be well advanced in the development of a hydrophobic and lipophobic tissue, i.e. capable of repelling both water and fat. After a long series of tests – reports Automotive Interiors World – Honda's chemists and engineers have obtained a new product that seems immune to spots and maintains all the aesthetic and tactile qualities required of an interior upholstery. In one experiment, for example, the tissue was sprinkled with salad oil and did not stain.
You might also be interested in —> The top list of the most technological and innovative gadgets for cars
Honda seats that never get stained
Honda decided to embark on this new project following market research in Japan, Thailand and the United States. The owners of some of the Japanese house's models were asked what they thought of the fabric of their car seats and whether they wanted new features. The most popular features were the ease of cleaning the fabric, resistance to food and drink spots and lack of odour. Hence the idea of developing a new material capable of resisting all types of stain. The solution was found by analyzing the properties of fluororesin, a plastic compound commonly used for the construction of electrical cables or pipes. A series of tests allowed researchers to perfect the structure of a tissue composed of three different resins (each with different characteristics) that together block the passage of many liquids and fats. To date, the new material has only been introduced in the upholstery of the 2020 model Honda Stepwgn MPV (a vehicle not marketed in Europe) but in the coming years it could be used to cover the fabrics of all Honda cars.
You might also be interested in —> Bosch Revolution: the Virtual Visor renews the car's sun visor after 95 years