In the luxurious neighborhood of Marina Bay in Singapore, Apple Inc. opened the world's first floating store: the glass structure is 100% green and autonomous.
Apple never ceases to amaze. After revolutionizing the world of information technology and mobile telephony, the Cupertino giant brings a breath of fresh air to the field of architecture as well. On September 10, 2020, in fact, Tim Cook's company inaugurated the first floating single-brand store. The imposing structure – inspired by a floating lantern – is called "Apple Marina Bay Sands" and is located directly in the water of Marina Bay, one of Singapore's most luxurious neighborhoods. The Apple Store (the 512th in the world) has a unique design: a glass dome and completely self-supporting. The structure consists of 114 sheets of glass held in place by 10 vertical steel and aluminum uprights. On the inner wall there are deflectors that create shadow and at night give life to what Apple calls "night lighting effect". In the upper part of the sphere there is an oculus that lets sunlight in. According to Apple, this architectural element is inspired by the famous Pantheon of Rome.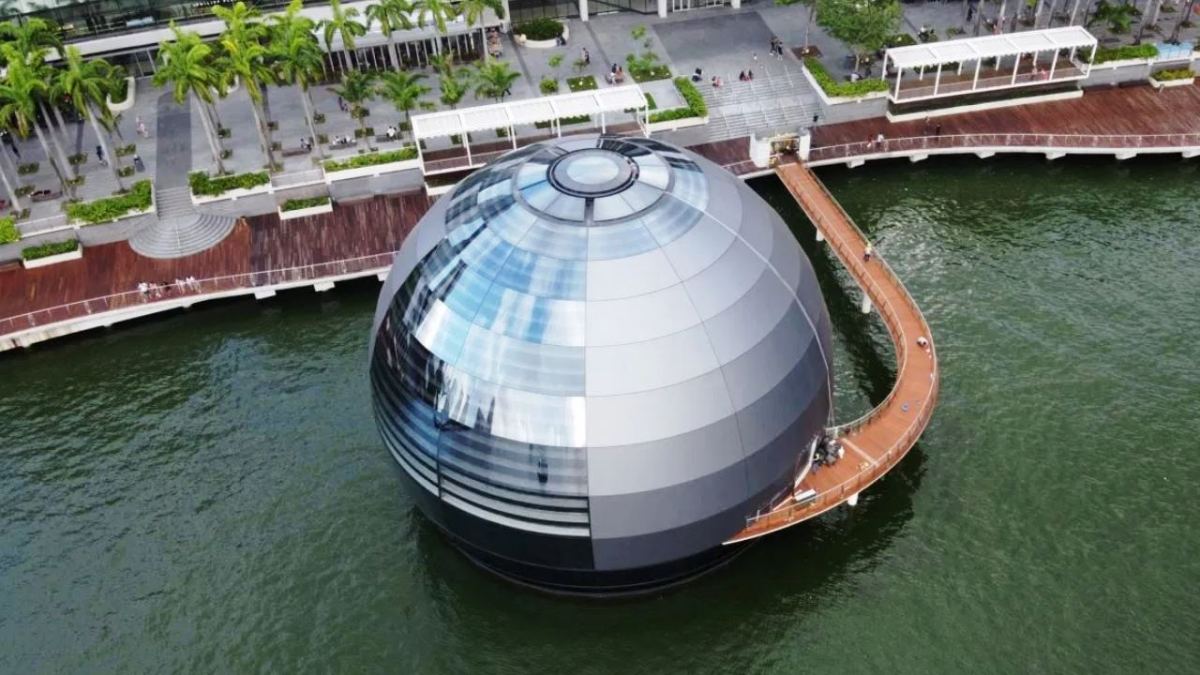 You might also be interested in —> Apple is betting on wind power: it will build two of the largest turbines in the world.
In Singapore the first floating Apple Store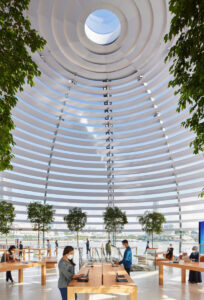 In the aftermath of the inauguration – which took place on September 10, 2020 – Apple released the first photos of the interior of the building. Even the part accessible to the public, in fact, is unique. In addition to the sales area with all Apple products on display, the dome houses a video screen and a seating area that can host talks, art exhibitions and cultural events. But it doesn't end there: the Store also extends underwater! Below the surface of Singapore Bay, there is in fact a lower level with a real "underwater meeting room". Here – say the Cupertino designers – "entrepreneurs and developers interested in receiving training and advice can meet with the Apple staff". All in total privacy and peace of mind: underwater, in fact, a fly doesn't fly!
Read also —> Will the Iphone replace the Identity Card? Apple files 5 patents