The Scottish company Lease Fetcher invented the "Elon Mask", a high-tech anti-Covid mask inspired by the visionary founder of Tesla and Space X
In the middle of the second wave of the Coronavirus, could an Elon Musk inspired anti-Covid mask be missing? Of course not! The authors of this "genius" are the Scots of Lease Fetcher. The name is all a program: "Elon mask". Taking its cue from the visionary mind of the South African entrepreneur, the company has designed a super-technological and highly innovative protection device. More than a mask, in fact, it is a kind of helmet with a special protection for nose and mouth that can lift when needed. The device is equipped with a HEPA filter capable of blocking 99.7% of particles down to 0.3 microns in size. But that's not all!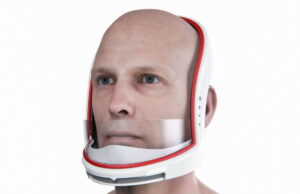 There will also be Bioweapon Defense Distance Alert – a device with distance sensors and tail lights to "remind" people to stay at least two meters away – and a Bluetooth connection to connect your helmet to your smartphone. Finally, a real gem: a mechanism that allows you to "call" your self-drive Tesla on the spot!
Read also → United Kingdom: a startup uses drones against Coronavirus
Elon Mask: the mask with sensors and Bluetooth
At the moment neither the release date nor the price of the Elon Mask are known. Probably, it is only a provocation or a prototype destined to a few "lucky ones". In the meantime, the creators have published on YouTube a video that reveals in preview the features and characteristics of the mask. All in pure Elon Musk style!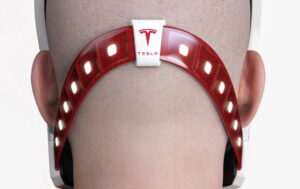 The South African entrepreneur is a true visionary and, in recent years, has launched many projects on the edge of science fiction. We remember Hyperloop – a magnetic levitation train that will travel at very high speed reaching 1200 km/h – and Neuralink – a biotech project to realize within a year the first brain link between man and machine. But the most famous and important project is certainly Space X, the private carrier for aerospace travel. Just a few hours ago – on November 17, 2020 – the Space X Crew Dragon capsule reached the International Space Station in its first operational flight with a crew of four astronauts. On board were in fact Commander Mike Hopkins (NASA), pilot Victor Glover (NASA), mission specialist Shannon Walker (NASA) and mission specialist Soichi Noguchi, of the Japanese space agency JAXA.
You might also be interested in → Bump: the necklace that warns when you don't respect social distancing