A helmet with hearing aids, glasses and even contact lenses (Tom Cruise will be beside himself).
The first accessory, the helmet with integrated headphones, will be oriented towards augmented reality experiences but also virtual, unlike the other two products designed for vision, which will focus only on augmented reality, then to be really used in everyday life as support and optimization tools.
The aforementioned headphones will have a Sony Micro-OLED display and several optical modules in order to offer a "transparent augmented reality experience", as stated by Ming-Chi Kuo (among the most accurate analysts of the Big Apple) ensuring a true immersion during use. In addition to the headset, the helmet will be equipped with a series of cameras, to monitor the movement of the hands as well as to capture images from the real world and transmit them to the user who is wearing the helmet, through two very high resolution 8K displays, with the coadjutant of a sophisticated eye tracking system.
From Apple Glass to lenses worthy of Ethan Hunt
While the glasses, the already discussed Apple Glass, which apparently will have very interesting features: from self-cleaning glasses to the capture of audio sources, will be positioned on a different market segment, not only "more accessible", but also separated from those products developed specifically for a certain mixed reality experience, to be placed therefore among those designed for a more mobile use. Little is known yet about the contact lenses: it is unlikely, however, that they will have an internal storage archive and this led Ming-Chi Kuo to believe that the data of this accessory will make use of connectivity with the iPhone. In any case, they will have to allow a light augmented reality, not conditioning, not totally invasive and therefore able to contribute in an optimal way to our daily actions, not only professional and strictly related to work needs, such as to make the lenses potential extenders of our will, but we will have to wait to see if they will actually be designed only as extensions of the iPhone features, for use both simplified and integrated with the same or as real support tools, with their own functions and separated from the iPhone.
WHEN WILL THEY BE AVAILABLE?
We'll probably see the helmet as early as next year. The glasses will have to wait until around 2025 and the lenses that will transform anyone who buys them (we hope so) into Ethan Hunt, may be available only after 2030.
Clearly, the goal and desire, respectively for developers and users, converge in the possibility of integrating these spectacular accessories with the various products of Apple, including the Apple Car for the use of lenses and Apple TV or Apple Arcade for the helmet, in order to immerse themselves in watching a movie, TV series, etc.. or in the world of a video game.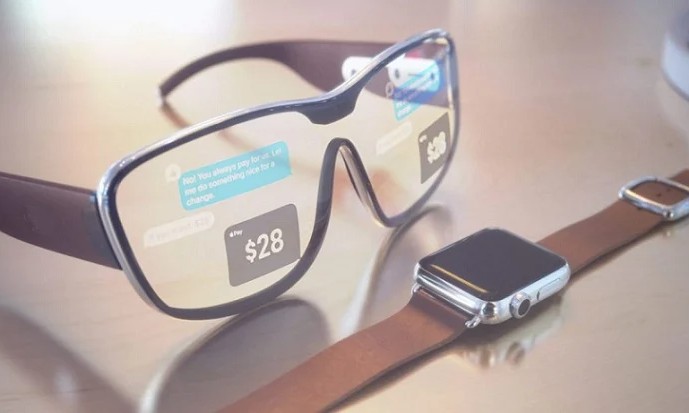 Author: Francesco Carleo