A Vietnamese supermarket used the remains of the banana to wrap the vegetables in the fruit and vegetable department instead of the classic plastic packaging.

The theme of sustainability is now at the heart (fortunately) a theme to which the nations of the 5 continents are sensitive. Not least is the dynamic Asia, specifically Vietnam.
The initiative
The virtuous case comes from Chiangmai, Thailand, where a supermarket was praised to the sound of likes and shares for posting on Facebook a photo showing how vegetables were wrapped in banana leaves instead of traditional plastic packaging.
Taken over by other local chains, they have all now embraced and replicated the banana leaf initiative as a packaging alternative. Obviously, in the case of the Lotte Mart chain, the implementation of the new packaging is in the beta phase as the idea is to replicate it at the national level.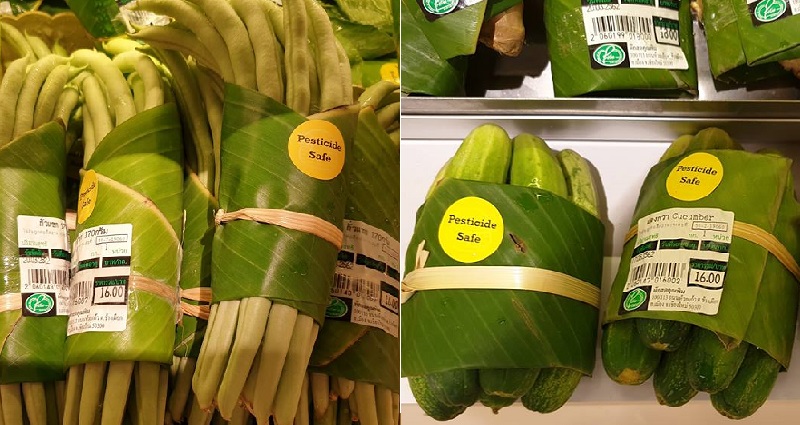 Consumer opinion
The initiative was immediately applauded by consumers, who seem more willing to buy large quantities of fruit and vegetables if they are wrapped in these large banana leaves.
Vietnam is the fourth largest country in the world for the production of plastic, so even these small initiatives need to be highlighted in the media. A recent study estimated that Vietnam produces 2,500 tonnes of plastic waste per day.
Initiatives to renew packaging towards a more sustainable model, especially in Asia, where development seems to be running at twice the speed of the Old Continent, are promising.
Did you know that the production of plastic impacts not only on the ground but also in the production of emissions? Read the recent articles published in the "Environment" section of our blog.