Researchers at the University of Missouri have invented a new material for civil and military use capable of absorbing very intense and diverse forces

Earthquakes are among the most devastating natural events. Buildings, even if they are miles away from the epicentre, can be severely damaged by ground movement. Now, a team of engineers led by Guoliang Huang, a professor in the Department of Mechanical and Aerospace Engineering at the University of Missouri College of Engineering, has designed a material that can address the problem. The results were published in the journal Physical Review of Letters.
The material is extremely flexible due to its complex 3D structure and is able to disperse energy very efficiently. The research, started with military intent, showed how the particular structure can disperse energy of different nature. The material can be used as a cloak to cover the engines of military vehicles and limit vibrations. In addition, "it can be applied to the surface of an existing building to allow it to flex in the event of an earthquake. What is unique is that it protects against both types of waves, longitudinal and sheer, which can be generated by earthquakes", explains Prof. Huang.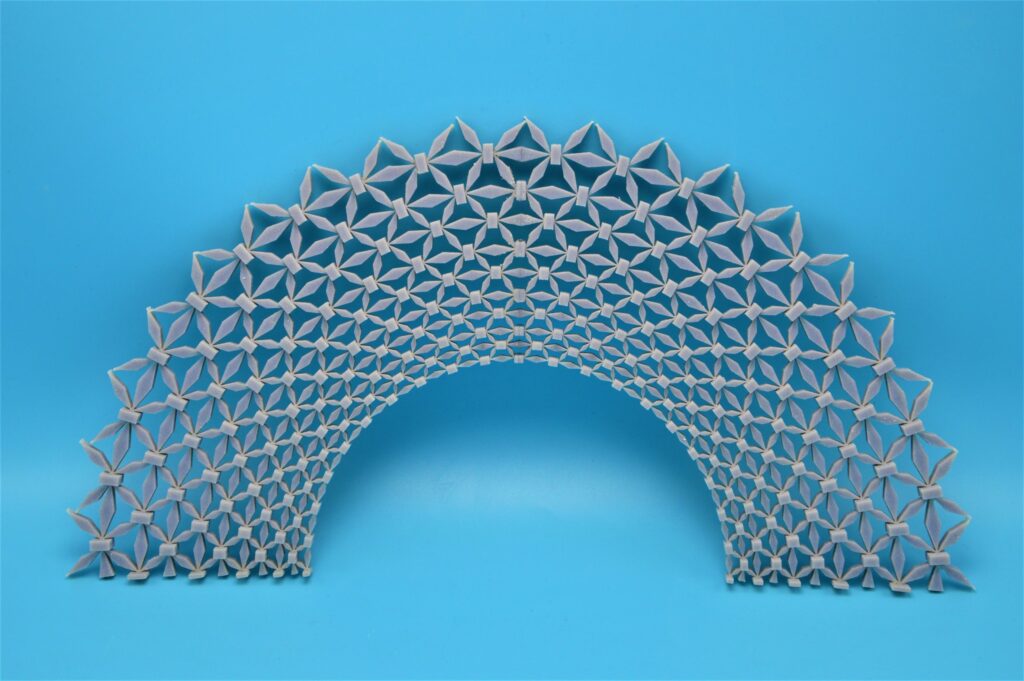 "For over 20 years, no one has had a natural solution for this problem in a solid material," Huang said. "Now, we have designed, molded and manufactured a new material with properties that do not exist naturally for what we believe is an almost perfect protective device". The research was funded by the U.S. military, who said they were surprised by the results. The research team now aims to perfect its invention and make it accessible for civilian use.